It takes several years to build a reputation and one thoughtless act to destroy it. The rapidly changing business environment has ushered in a new era of transparency where companies need to ensure that they have strong ethics and compliance programs which extend not only to their executives and employees but also to all their partners, vendors and associates who enable business outcomes.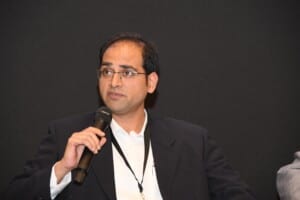 Ethics and compliance give us a competitive edge in the marketplace.
3M has a solid reputation for doing things the right way, built upon trust – that we must uphold for our customers, employees, business partners and third parties, shareholders and communities alike. We have earned our reputation for integrity over many decades, and no one at 3M is free to compromise it. We owe it to all who count on us to do business the right way, at all times and under all circumstances.
Third parties generate sales, assist with supply chain, and deal with government authorities. 3M chooses business partners and third parties who share our values and are committed to integrity. Our expectation is that the third parties we work with will conduct business free from bribery and corruption. We value our relationships with these third parties and are also aware that these relationships may create some risks, which may arise from:
Sale to government customers
Obtaining licenses and permits
Inspections
Plant operations
Import/export clearances, customs and taxes
In this article, we explore how 3M identifies risks associated with third parties and mitigates them. We also discuss how 3M has evolved its Compliance & Ethics program to tackle rapidly-changing business landscapes.

The Foundation: Our Code of Conduct
The Code of Conduct is a part of 3M's Value Model which positions 3M for long-term growth. Our values bind us together as 3M employees — across business groups and across geographies. We have one Code of Conduct that applies to our 92,000 employees in over 70 countries globally. Our Code of Conduct summarizes 3M's compliance principles and raises awareness for doing business the right way, always and everywhere. The Code is our guide for answering questions and providing direction when the right choice may not be clear.
The Code is available in 25 languages and sets clear expectations not only for employees, but also for certain third parties. As a part of our Code of Conduct, the 3M Anti-Bribery Principle ensures that we comply with global anti-corruption laws, including the U.S. Foreign Corrupt Practices Act, the U.K. Bribery Act, and legislation from all the countries where we operate.
Third Party Controls
3M requires certain third parties – particularly channel partners, dealers, sales agents, customs brokers, freight forwarders and government-facing business consultants – to enter into an enhanced set of contractual undertakings with 3M before we consider doing business with them.
The provisions establish awareness and expectations that 3M has of its third parties to operate. The contract explains a third parties' obligation to comply with all relevant anticorruption laws, audit and investigation rights or termination rights.
Due Diligence
3M has a global program for evaluating third party risk. This program – called "Integrity Assessment" or "IA" – is an internally developed online platform that is used to document and assess our third-party risk. Third parties with heightened risk require enhanced due diligence and approvals. If a red flag is identified, a mitigation plan is needed to address the risks or 3M will not move forward with the relationship. 3M actively monitors these relationships through the use of metrics and monitoring reports.
Training
3M offers a comprehensive online compliance training program to all employees worldwide. The training modules are assigned to employees based on their role and area of responsibility within the company. Online courses are offered in 22 languages. The Ethics & Compliance website on 3M's intranet offers additional on-demand online training courses. In addition, there are frequent, tailored in-person training programs to businesses, subsidiaries, staff groups, and third parties. Some of this training occurs as a part of an annual schedule, or as requested or deemed appropriate.
Speak Up ! – Extended to Third Parties
At 3M, we have a 'Speak Up!' program to encourage not only 3M employees but also third parties to raise or report any ethics concern. Our Ethics Hotline and website – www.3MEthics.com – is open to everyone, inside and outside of 3M.
"In 3M India, we have been enjoying a relatively high rate of reporting from folks outside of 3M. They include our channel partners, dealers and vendors. This shows that our business partners have become more mature and are willing to move hand-in-hand with us towards business practices of high integrity," – Ramesh Ramadurai, Managing Director of 3M India.
Evaluations
A dedicated team within 3M's Ethics & Compliance Department conducts periodic compliance and antibribery evaluations in various 3M subsidiaries and operating units each year. These evaluations are selected using objective and subjective risk factors, and include reviews of financial transactions, compliance records, interviews with business personnel, and audits of selected third-party intermediaries.
In 2018 alone, the number of third parties reviewed or visited through an evaluation grew substantially. A number of local evaluations in 2018 specifically focused on third-party business partners. Through the use of our IA system, training and evaluations, we are better able to manage risks associated with working with third parties.
We value the relationships we have built with our third-parties and value their commitment to doing business the right way. Our third parties walk hand-in-hand with our business and together, we share the collective responsibility of upholding the brand and reputation of the company.
---
About the Author
Seshadri Govindan is Manager of Ethics & Compliance for 3M India Region, based out of 3M's Bangalore office. He is a Chartered Accountant and Certified Fraud Examiner with a career span of 18 years in the Industry.  Seshadri joined 3M India in 2010 and has had stints in Business Finance and Internal Audit, prior to his current role.  He has earlier worked with Hewlett Packard and Accenture India.