Baker McKenzie partners Peter Tomczak and William "Widge" Devaney both have extensive experience in corporate anti-corruption matters, and often interface with boards on compliance related topics. As such, they've seen how ESG concerns have trickled up to the board, and how overlaps with anti-corruption mean ethics and compliance professionals in particular are well-suited to support new ESG requirements. Ethisphere editor Tyler Lawrence got the chance to chat with them both about these developments.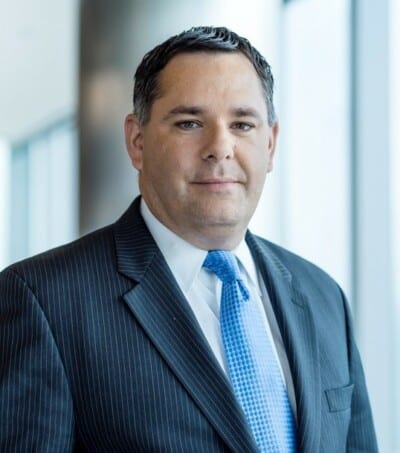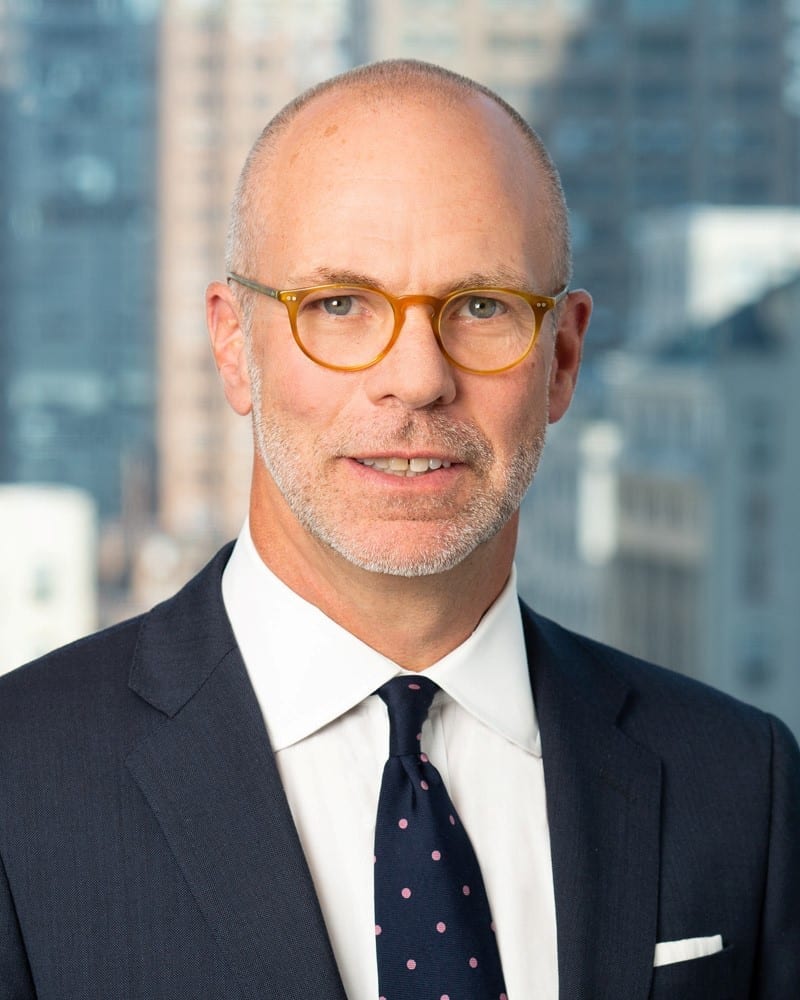 Tyler Lawrence: ESG topics have quickly become of material concern for investors. How should in-house legal and compliance departments respond to that shift?
Pete Tomczak: Corporate compliance and legal departments play a very active role in helping the board in its risk oversight function, advising boards in terms of understanding ESG issues at a substantive level, and also liaising between the board and various constituencies such as institutional investors, labor, activists, and consumers about how the company is managing specific ESG risks.
So how is it changing? As ESG issues are more frequently elevated directly to the board, legal and compliance's roles have grown. Now, ESG matters have become an ongoing discussion with consumers, institutional investors, and regulators. That discourse has also become more sophisticated. Increasingly, I think boards are looking at two very important questions. First, how do ESG concerns fit in our time horizon, as a long term and short term perspective? Second, how are we incentivizing managers to actually behave in a way that promotes principles we espouse as a company? Legal and compliance departments give advice not only on underlying substantive issues but also evolving trends, as well as interface directly with constituents on those two issues.
Widge Devaney: Companies now should look very carefully at the representations they're making around ESG. Historically, companies could be cavalier and state something as an absolute goal when it was more aspirational. Now, legal and compliance play a big role in helping companies to identify, at the board and managerial level, what goals can be measured, what goals are aspirational, what can and cannot be said, and how companies should say it.
The good news is that legal and compliance already have the playbook on a lot of this because ESG is very much an extension of current compliance best practices. A lot of the blueprint is already in place, and it is the legal and compliance blueprint that we've seen evolving over the last 10 or 15 years.
TL: Increasingly companies are making ESG commitments, not just about their own operations, but their third parties and suppliers. How should legal and compliance approach third party ESG commitments?
WD: The playbook is largely in place there, too. Diligence third parties so you know how reliable their statements might be; and look for any red flags. How do they operate? What is verifiable? Continuing with the traditional playbook, a company wants firm contractual reps and warranties, including termination clauses that can be triggered as a result of failure to meet specific ESG claims. It comes back again to the ability to audit and monitor the third party. So, once more, the mechanisms are in place.
PT: As Widge noted, the playbook is in place. You can review the contract that is in place between a third party and the company. However, companies should also be looking at what behavior third parties are being incentivized to undertake on a company's behalf. That's really the more challenging aspect.
TL: How many companies do you think are already handling that integration well, monitoring ESG practices alongside the anti-corruption practices that they've been monitoring for a long time?
PT: It's a difficult question to answer because of the breadth of what ESG includes. I think there are certain topics, especially in certain regulated industries, on which companies do a very good job monitoring third parties. Other topics are newer. I think we would see a range of responses there, depending on the category, the company, the business model, industry, and level of regulation.
WD: I think one place where you do see a dovetail, at least anecdotally, is supply chain. Companies are paying a lot more attention to supply chain issues like human trafficking and child labor than in the past. Similarly, we hear companies talking more often about potential reputational damage as a result of third parties' actions with respect to business operations in various places.
PT: You really can't underestimate the importance of reputational issues. With supply chain, companies recognize that it's their consumer-facing brand name that is at risk if there are issues in the supply chain that don't accord with the company's stated principles.
TL: For some ESG issues, the metrics are more easily defined and more easily measured than others. What are you seeing in this area? What kind of metrics are investors looking for from companies, particularly around social concerns, where metrics aren't as well developed?
WD: As you point out in the question, some things are more measurable than others. ESG is so broad that companies are focused on what is measurable so they can demonstrate that they're making progress. Some of it is more aspirational, and companies try to show that they're moving in the right direction by putting out anecdotal evidence. So much of it is how you are viewed by the public. Are you viewed as a good company, a bad company, or a company in transition? Not an easy question to answer, but large parts of this are measurable. Other goals, I think, corporations have to leave for the moment as aspirational goals, the success of which is measured by anecdotal evidence.
PT: You have to consider the purposes of the metrics. One purpose for quantifiable metrics is to allow investors to compare companies' performance. There's been a real struggle with that: there's not a mandated set of disclosures, though certain pending legislation may eventually help promote more uniform disclosure practices. Investors want disclosures on non-financial metrics. They want to understand, what are the core values of the company? What is going on in the company? How is that linked to its long term value? And again, how is the company fulfilling its stated ESG principles?
TL: In terms of board oversight and board engagement around ESG issues, what kind of trends have you both seen? Are boards actually prepared to provide adequate oversight in this area?
PT: The clear trend has been that ESG is becoming a larger part of the board's risk oversight function. The boards realize the potential risks of ESG issues impacting company value. But then the next question is, what do you do about it? How does that link to, for example, compensation and incentives? How does that link to our third parties and what we're incentivizing them to do? How do we cause management to incorporate ESG issues into the ERM process?
There may be a knee-jerk reaction to set up a committee for ESG. Directors should ask if there is really a need for such a committee, or is this something that the whole board can take on? ESG issues also may present board composition issues, for example, is there someone on the board with the experience to understand deeply specific ESG concerns?
TL: The social component of ESG is often related to a company's license to operate. How can that be measured, if at all? And are directors paying enough attention to it?
WD: When we look at the social license to operate, my definition of that is how companies are viewed by the marketplace, and how their standard practices are viewed by their various stakeholders. I think about the Business Roundtable and the recognition that there are a number of stakeholders, and perhaps a corporate entity's rationale is broader than just to maximize value for shareholders—that it reaches out into its community, its employees, its third parties and certainly into its customers, and it has a much broader societal role. That all plays into ESG, and how the board handles ESG.
That's what boards are struggling with—how do they get their arms around this change? Seeing what the customers and the community are demanding, boards are trying to put the right metrics in place, to get the right people in place. It's still a work in progress. Nothing is going to change overnight. Certainly, however, it seems that the corporate community is starting to pivot in the right direction.
PT: I don't believe at this point there's a consensus to fully abandon shareholder primacy, which would beg the question of what would replace it and how those stakeholders would monitor other constituencies effectively. There's been much discussion about short-term versus long-term behaviors. Short-term behaviors may diminish the enterprise's long-term value. And how does that align with shareholder interests that are longer-term in nature? You don't have to completely get rid of the existing paradigm to address ESG issues, particularly with a more robust and balanced understanding of "shareholder interest" being used.
TL: Any final thoughts?
PT: Though certainly there are incidents that are exceptions, on the whole, companies and their boards view themselves as valuable members of the community, and that sentiment – beyond simple economic calculations – informs their decision making.
WD: Shareholder maximization is not going to be abandoned. Milton Friedman had it as the sole factor. And now we're coming around to this idea that there are multiple stakeholders that the corporation owes a duty to, in addition to just maximizing value for the shareholder.
---
About the Experts:
William (Widge) Devaney is Co-Chair of the Global Compliance and Investigations Group, a partner in the Firm's North America Litigation group, and Co-Chair of the North America Government Enforcement Subgroup. A former federal prosecutor, Mr. Devaney is co-chair of the ABA's Transnational Crime Subcommittee, and an officer of the IBA's Business Crime Committee. He previously served on the Criminal Justice Act Panel for the Southern District of New York, representing indigent clients in federal criminal matters.
Peter Tomczak serves as the Chair of Baker McKenzie's North America Litigation and Government Enforcement Practice Group. Mr. Tomczak serves on the North America Pricing Committee, and oversees the practice group's development and review of non-hourly fee based arrangements. In addition, he serves as a member of the Global Steering Committee of the Firm's Industrials, Manufacturing and Transportation industry group. He joined Baker McKenzie in 2003, after having served as a law clerk for the Delaware Court of Chancery.