Avoiding litigation is a key risk management strategy. Although disputes inevitably arise in the course of business, companies and their employees must be aware of the risks that can lead to disputes and understand common strategies to avoid them. When disputes do arise, a number of alternatives to litigation exist to resolve disputes effectively.
While litigation may be the only option when negotiations come to a standstill, more often than not it can be bad for business. Litigation is costly, time-consuming, disruptive, may cause stress and frustration for line employees and management, and may lead to bad publicity. Thus, it is typically a prudent strategy to avoid litigation and settle disputes promptly whenever possible. On the other hand, litigation may be a useful tool to establish favorable precedent on recurring issues, enforce IP rights, or take a stand on a particular issue. This article addresses the more frequent disputes that companies can and should avoid, such as routine contractual disputes or HR-related issues.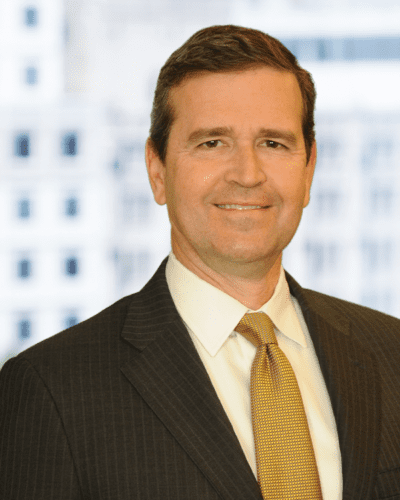 How to Avoid Litigation: Basic Principles
Below are some basic principles that companies and their employees should follow to minimize the risk of litigation.  Employees with responsibility for dispute resolution, or a role in managing disputes or investigations within the company, should be coached to:
React promptly to prevent issues from getting out of control.
Treat counter-parties fairly and discuss concerns in good faith; foster positive relationships with counter-parties based on respect, candor and trust.
Be solution-oriented and not focused on mistakes.
Not mislead, deceive, coerce, harass or use other scare tactics, including the threat of litigation.
Not escalate the situation, even if the other party seems unreasonable.
Actively listen and communicate effectively through clear and timely reporting.
Be mindful of the shortcomings of email as a form of communication. For example, an email's tone may not be clear, and its meaning can be misinterpreted. Yet an email can be a powerful weapon when used as an exhibit in litigation or other legal proceedings.
Avoid oral agreements; use written, well-drafted contracts and be familiar with key terms.
Seek guidance from managers, experts and company lawyers as needed.
These principles do not imply that an employee cannot advocate a position or stand firm when necessary.  Strong advocacy and taking a firm position can be done while simultaneously implementing the litigation avoidance strategies above.
How to Avoid Litigation: Business Risk Assessment and Tailored Training
Companies should identify those areas of inherent risk for their business and industry that are most likely to trigger disputes. Training should be provided to employees tailored to the specific risk areas inherent in your business. For example, healthcare companies should train on data privacy, tech companies on intellectual property, manufacturing companies on supply chain management, banks and financial institutions on cybersecurity, and so on. HR and sensitivity training should be provided to employees of any sector. For those in the procurement department, effective contract management training will be essential.
How to Avoid Litigation: The Art of Communication
Communication is key to avoiding litigation. Whether interacting with contract counter-parties, competitors, or even employees, communication channels should be kept open, and concerns should be raised before they escalate into disputes. Additionally, to avoid the types of uncertainty or misunderstandings that can lead to full-blown litigation, it is important to keep accurate documentation relating to any issues, including efforts to resolve the situation. The language of communications is also very important; the rule of thumb is to not put anything in an email that one might subsequently regret, e.g., no foul or histrionic language, offensive comments, or ad hominem attacks.  Such strategies often serve only to inflame the individuals involved and unnecessarily amplify disputed issues.  Communications should focus on issue resolution and not the personalities involved. All employees should be familiar with and follow internal email and communications policies. Any disputes that appear to be heading toward litigation should be escalated to management, legal, or compliance.
Importance of Document Retention in the Context of Litigation Avoidance
Having effective record management policies and procedures in place will help to avoid litigation. Documents should be kept organized, particularly those that may be relevant to disputed issues, such as contracts and contractual notices, related correspondence (letters and email), government filings and HR records.  A thorough, written record can be used to persuade or negotiate with the counter-party to reduce the chances of potential litigation.
Documents can and should be destroyed after the prescribed retention term expires, unless of course there is an outstanding document retention notice (also known as legal hold notice), in which case all document destruction should be suspended and all relevant documents preserved until further notice.
Other Ways to Minimize Litigation Risk
Early Case Evaluations: If efforts to settle a dispute fail, and the company receives a demand letter, it should be a top priority to evaluate the case quickly and develop a defense plan. An early case evaluation involves the review (in conjunction with the legal department) of allegations, the amount of money in controversy, and the strengths and weaknesses of the company's position. Surveys of attorneys and corporate counsel over the years have shown a reduction in disputes when companies use early case evaluation promptly after receipt of a demand letter.
Post-Litigation Assessment: Companies can implement this process to identify "lessons learned" from the dispute, including its root cause, outcome-determinative facts, overall cost (including reputational) and remediation methods.
Special Considerations: Avoiding Litigation in Specific Areas
To avoid cybersecurity-related litigation, companies should understand contractual provisions regarding risk allocation and company insurance provisions and notification requirements. They should have an incident response plan in place and conduct training on incident response.
For most companies, litigation and legal claims commonly center around the employment relationship. To reduce the potential for these claims, companies should first and foremost treat employees with fairness and consistency, document areas for improvement, and provide timely feedback and assessments.
To avoid supply chain-related litigation, companies should conduct thorough due diligence on supply chain partners and tailor contracts, terms, and agreements to each partner relationship. Giving care and attention to dispute-focused contractual terms (e.g., forum selection and choice-of-law provisions; cure provisions; mandatory negotiation periods) is also important—such provisions, if used effectively, can deter litigation and foster early negotiation and resolution.
Resolving Disputes: Alternatives to Litigation
In some cases, despite diligent efforts, disputes cannot be settled without formal processes typically provided for in a contractual dispute resolution clause. Alternative dispute resolution (ADR) procedures are formal ways to resolve disputes without litigation. ADR is usually less intrusive and less expensive than litigation. ADR includes:
Neutral evaluation
Mandatory negotiation
Mediation
Conciliation (a form of mediation)
Arbitration
Company employees should have some understanding of the available dispute resolution options.  Additionally, company counsel should stay on top of developments in the law with respect to the enforceability of consumer, employment, or other contracts that mandate ADR.
Key Takeaways
It requires everyone's effort to stay out of court. Below are the key takeaways to share with your company and employees:
Proactively review and manage contracts
Develop trusting relationships with counter-parties
Communicate effectively (internally and externally)
Respond quickly in case of potential disputes; seek the most efficient and cost effective solutions to disputes
Consult counsel as needed
---
About the Author:
Mark D. Taylor is a partner in Baker McKenzie's Dallas office. His commercial litigation practice focuses on the defense of class actions, collective actions and multi-district litigation (MDL) cases. In the last decade alone, he has appeared as lead trial counsel or co-counsel in over 40 class action, collective action and MDL cases, primarily defending consumer, privacy, overtime, contract and discrimination claims. Mark's practice is national in scope, having appeared before state and federal courts in more than 25 states. He also serves on the Dean's Development Board at Texas A&M University's Mays Business School.
Jennifer Ancona Semko currently serves as Chair of Baker McKenzie's Washington, DC Office Litigation and Government Enforcement practice, and Co-Chair of the North American Commercial Litigation subgroup. Jennifer focuses her practice on complex commercial litigation and internal investigations, with more than 20 years of experience litigating in state and federal courts across the United States. Jennifer represents clients in domestic and international disputes, and has expertise in cross-border judicial processes. She also has guided clients through investigations by the US Department of Justice, SEC, EPA, NYSE, Senate Finance Committee, United Nations and other government agencies.
Maria McMahon is the Knowledge Lawyer at the North America Litigation and Government Enforcement practice group. Maria has extensive experience in corporate transactions – including mergers & acquisitions, foreign direct investment, joint ventures, corporate governance, hostile takeover defense – and complex disputes. She also focuses on emerging markets, particularly Russia and the former Soviet Union. Ms. McMahon has represented oil and gas, freight forwarding, and defense companies.