JULY // 2020
INDIA'S UNIFIED FORCE DURING AN ERA OF DISRUPTION
This September marks the three-year anniversary since the Business Ethics Leadership Alliance (BELA) South Asia was created and each year, Founding Members set the strategic and tactical direction of the Chapter, while taking on a leadership role in inspiring best practices in ethics, integrity, and anti-corruption efforts across India and South Asia.
The 2020 BELA South Asia magazine, appropriately themed, India's Unified Force During an Era of Disruption explores how leaders across the country tackle issues such as employee health and safety, data protection, policy management and the transition to a remote work setting, while dealing with one of the world's largest lockdowns. In this publication, members of the BELA South Asia Chapter provide exclusive insights into how they intend to return to the new normal and navigate compliance and ethics during this time.
2020 VIRTUAL SOUTH ASIA ETHICS SUMMIT
The 2020 Virtual South Asia Ethics Summit took place from September 10th, 17th and 24th. This virtual program was designed to bring together and foster connections among ethics and compliance leaders across South Asia. The Summit, featured leaders who addressed how they are driving ethics, compliance and integrity across their global operations and within the confines of today's virtual working environment. Session replays are now available on the BELA South Asia Member Hub.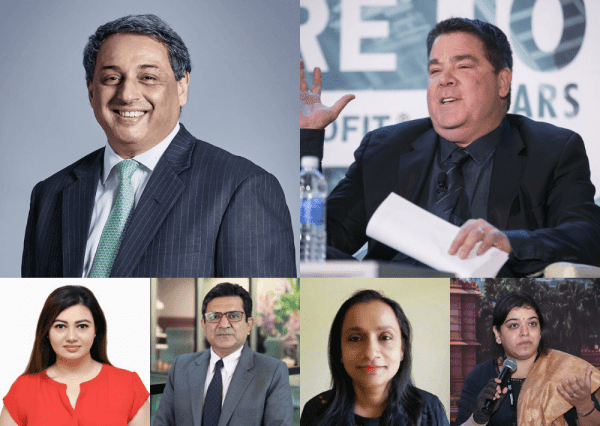 Articles in the 2020 BELA South Asia Magazine showcases expert commentary from a diverse class of company leaders, each of whom focuses on the latest practices and in some cases, explores the next phase in the maturation of India as a business ecosystem. They include:
Uber – Regional General Manager Pradeep Parameswaran discusses how purpose-driven companies operate as a unified force
CII – Guidelines on Integrity and Transparency in Governance and Responsible Code of Conduct 2020
Diageo India – Managing Director & Chief Executive Officer, Anand Kripalu's shares his views on ethical leadership
Dell – Group Director of Government Affairs Tabrez Ahmad and Senior Advisor-Government Relations explains how to maintain an ethically sound culture in light of a crisis
Cummins – Group Vice President, Anubhav Kapoor explores data protection from a global perspective
JLL – General Counsel, India, Sinha Sheel highlights how ethics is embedded across the company's operations
Lowe's India – General Counsel shares how the pandemic will shape PoSH compliance
Polaris – Senior Assistant General Counsel, Ash Mishra provides a look into how the company prioritized the safety of all employees, including the migrant population in India
Zee Entertainment – Vice President, Legal, Sucheta Burman shares her perspectives on the work and legal side of content production
Navigating the Human and Business Impact of COVID-19
Technology and Data Analytics to Drive Culture
Prevention of Sexual Harassment (PoSH) Compliance
2019 BELA SOUTH ASIA BEST PRACTICES IN PREVENTION OF SEXUAL HARASSMENT (POSH) REPORT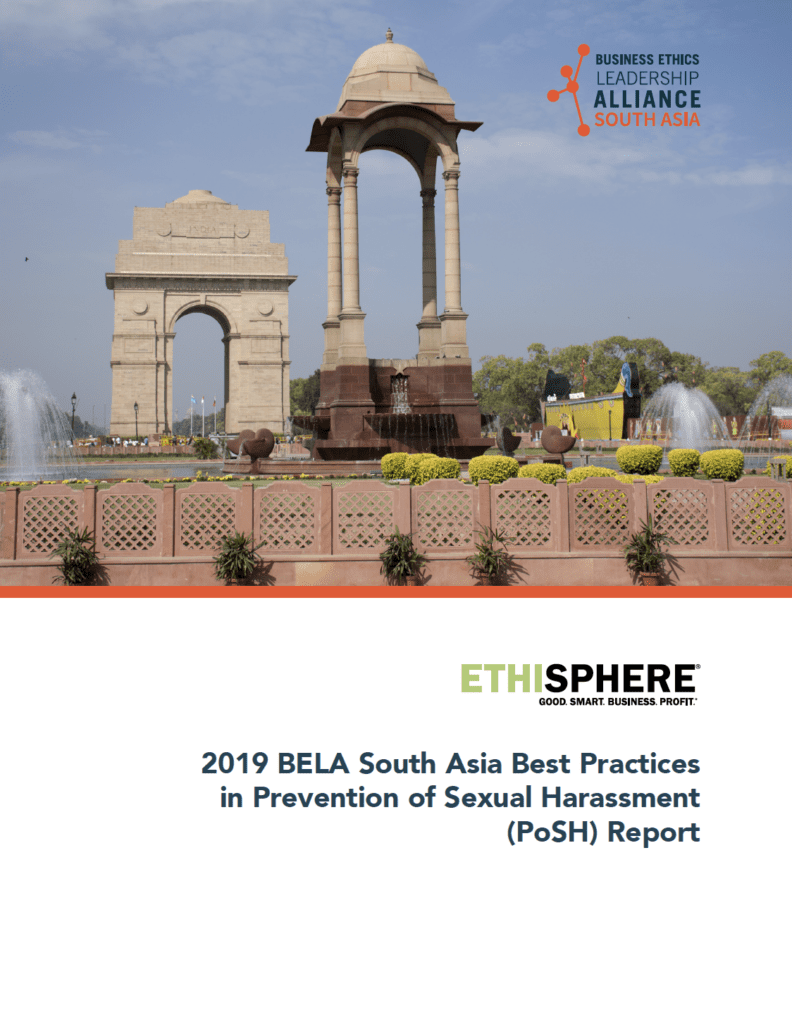 The BELA Prevention of Sexual Harassment (PoSH) Survey and Report was launched under the direction of the BELA South Asia working committee comprised of leaders from Infosys, Accenture, Diageo India, Cummins, Hindustan Coca-Cola Beverages Pvt Ltd and Johnson Controls.
Since PoSH was legislated, companies across India have been working to meet its terms and provide a safe environment for their employees. This has been an ongoing discussion at BELA roundtables and events across India. The data obtained in this report is among the first its kind in India and we thank the BELA South Asia members for playing a critical role in the development of this resource.