Corporate Culture
At the end of the day, the best compliance codes and policies in the world can't overcome the influence of a company's culture. Ethisphere's contributors write about what values companies ought to attempt to cultivate among their workforce, and how to measure and maintain an ethical culture in a fast-paced, worldwide business.
Tyler Lawrence
Atul Kumar, Chief Ethics Officer, State Bank of India 'If everyone is moving forward together, then success takes care of itself.' I was ruminating the words of Henry Ford when I hit an ...
Culture Quotient Data Set Report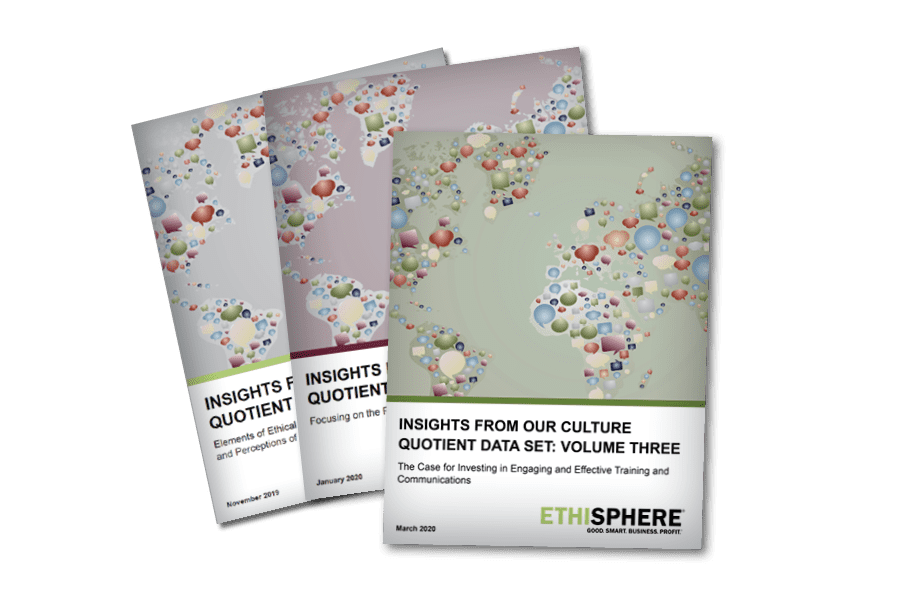 A new report series to help ethics and compliance professionals strengthen company's ethical culture. A data set representing the views of more than 4.5 million employees. Expert insights and leading practices shared in three volumes. Take a look inside.
Related Ethisphere Resources