Corporate Culture
At the end of the day, the best compliance codes and policies in the world can't overcome the influence of a company's culture. Ethisphere's contributors write about what values companies ought to attempt to cultivate among their workforce, and how to measure and maintain an ethical culture in a fast-paced, worldwide business.
Tyler Lawrence
Dear Readers, The uncertainty of today's business environment has unlocked new risks, opportunities and complexities as the world navigate the balance between economic benefit and corporate social responsibility. However, as companies like Parsons know ...
Culture Quotient Data Set Report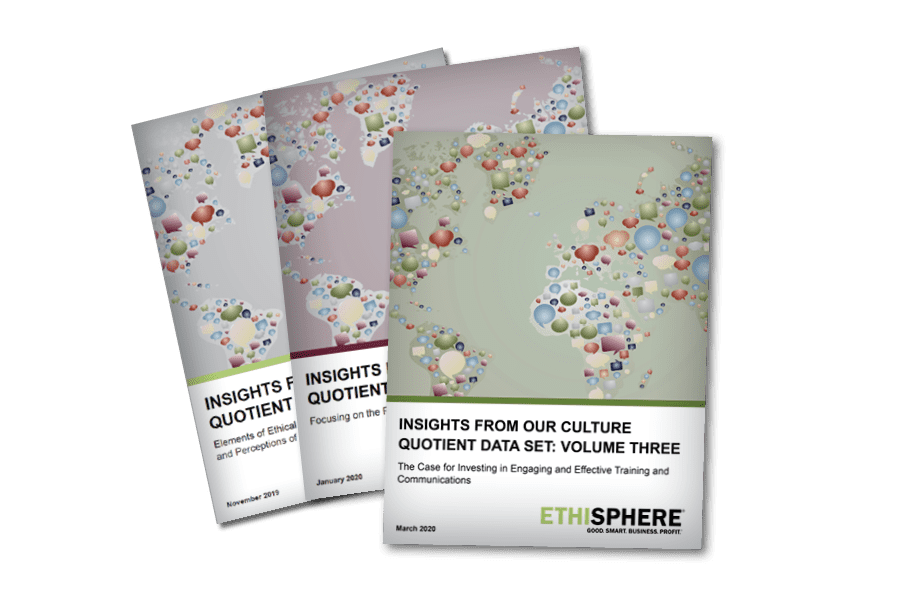 A new report series to help ethics and compliance professionals strengthen company's ethical culture. A data set representing the views of more than 4.5 million employees. Expert insights and leading practices shared in three volumes. Take a look inside.
Related Ethisphere Resources