Corporate Purpose
The days of narrow corporate purposes based purely on increasing shareholder value are over. Investors, employees, consumers, and politicians all expect more. So how can your company define a higher purpose, and instill it among your workers around the world? Our contributors discuss what it means to be a purpose-driven business in the 21st century.
Tyler Lawrence
Dear readers, The selections for the World's Most Ethical Companies®, and the content from them for this issue of Ethisphere Magazine, came together months before the coronavirus pandemic reached its current scale. The achievements ...
The Purpose Issue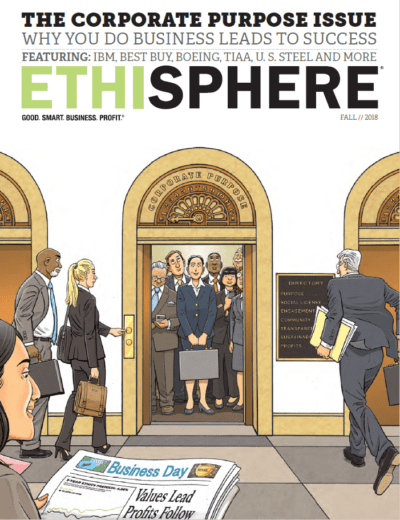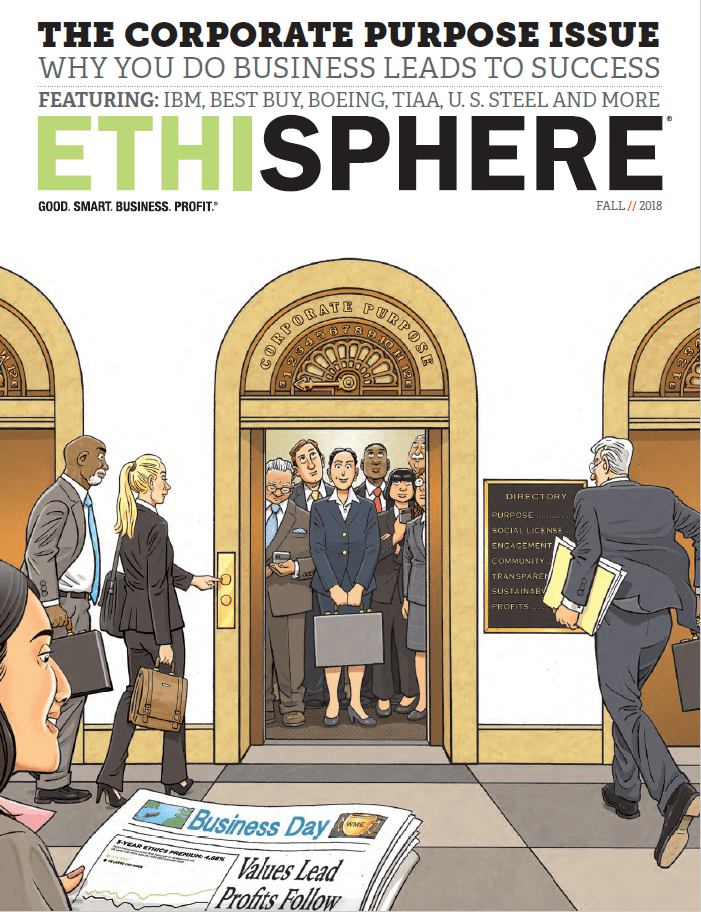 "The Corporate Purpose Issue" of Ethisphere Magazine dives into the question of the purpose of a 21st century corporation. Beyond profits, what are they for? How can defining your company's more clearly help you to inspire and retain employees?