COVID-19
The current outbreak of coronavirus has upended the way companies around the world are used to doing business. Ethisphere is here to highlight how some of the best companies are responding by using the crisis as an opportunity to reinforce their cultures and processes, and by planning for a return to work, in whatever form that might take. Read about how peer companies are adjusting.
Tyler Lawrence
Matthew J. Latella Earlier this year, the World Health Organization (WHO) assessed COVID-19 as a pandemic. The rapid spread of COVID-19, combined with the impact of various government responses  have caused unprecedented disruptions ...
BELA Latin America Issue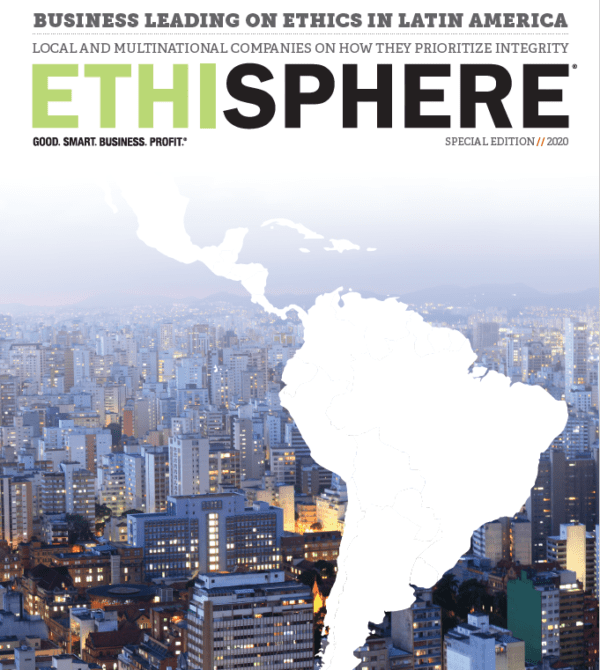 Members of the BELA Latin America community from both regionally-based companies and large multinationals contributed to this special edition focused on this rapidly-changing region. Available in English and Spanish.
Resources from Our Partners