Cybersecurity
Every company in the world now sits on a trove of customer data that would've been unimaginable mere years ago, but that data comes with tremendous responsibility: lax data security is essentially inviting hackers to take advantage of your customers. Ethical companies know they owe it to their clients and customers to protect them, and our contributors will discuss how.
Tyler Lawrence
Ethisphere Executive Vice President Craig Moss is also Director - Content and Tools for the Cyber Readiness Institute, of which Ethisphere is a champion. Given the sudden shift of many ...
Cybersecurity Maturity Assessment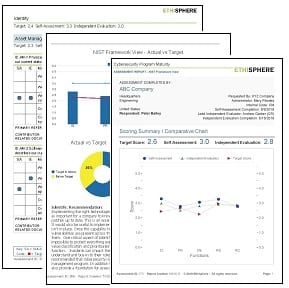 Ethisphere's Cybersecurity Maturity Assessment provides a practical way to assess the weaknesses and strengths of cybersecurity controls across your company – or that of your third party partners – and implement a road map for improvement.
Resources from Our Partners