Ethisphere's Vice President of Global Partnerships and Managing Director, BELA, Aarti Maharaj, speaks with Scott Glabe, Partner, Husch Blackwell, about trends in enforcement and compliance in 2022, including a closer look at Deputy Attorney General Lisa O. Monaco's remarks on corporate culture.
Could you share more on key regulatory enforcement and compliance trends you have seen recently, and particularly in the past year? Do you anticipate that a new Administration in the United States will usher in a shift in regulatory enforcement priorities?
We have seen increased criminalization of enforcement in many areas, along with expanded use of certain tools. We expect these long-term trends to continue, and likely accelerate, in the new Administration.
Some of these trends transcend the political priorities of agency leaders. Consider, for example, the broad application of RICO, which was designed to target the mafia, to situations like the college admissions scandal.
Officials in the current Administration have indicated that they intend to place particular emphasis on areas including cybersecurity, tax, and ESG—as well certain areas of antitrust like wage fixing and no-poach agreements. And of course, enforcement priorities will be responsive to events such as the COVID-19 pandemic.
Best practice: How can companies prepare for what's ahead?
We often talk about a spectrum ranging from proactive compliance to getting surprised by an FBI search warrant. We firmly believe that thoughtful investments in the compliance end of the spectrum will pay off in the long term. Also important is a willingness and ability to tackle and solve small problems before they become big ones. And we should not underestimate the positive impact of fostering a culture of compliance instead of a "check-the-box" mentality.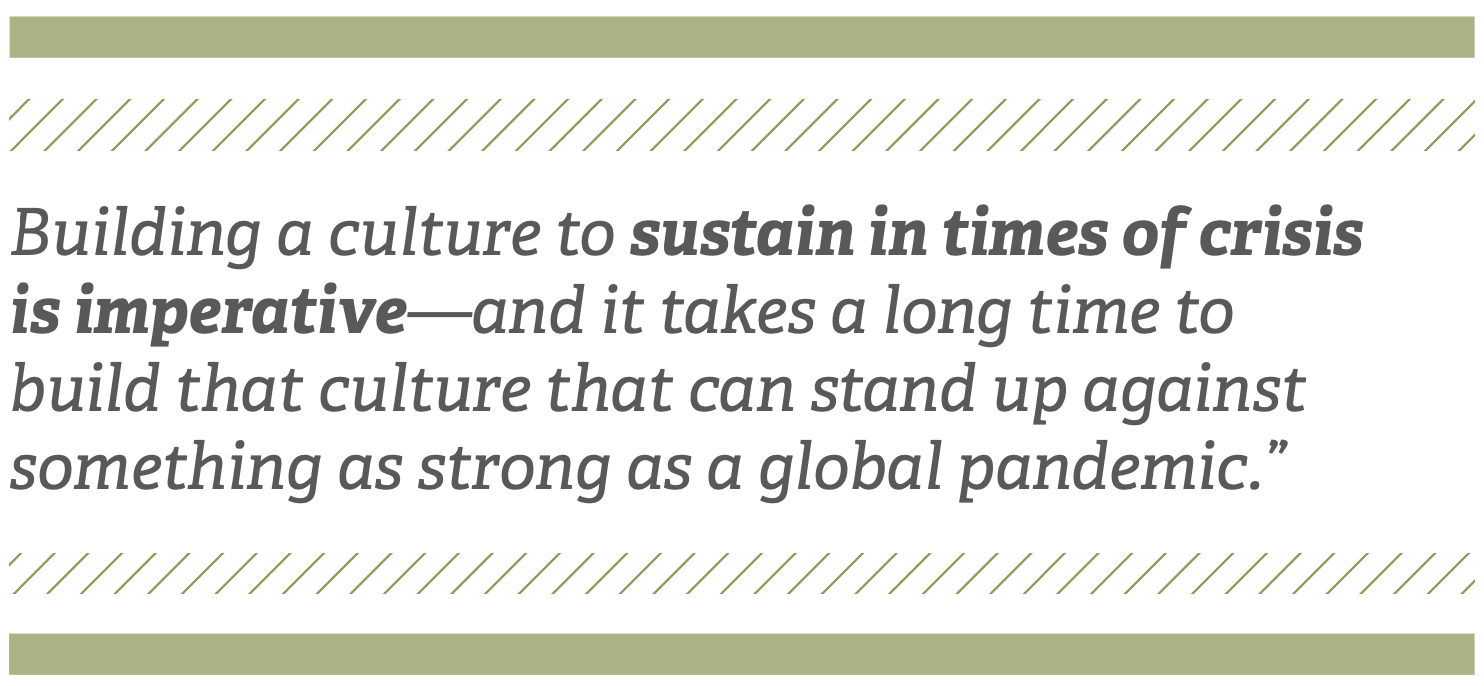 Despite the unpredictability and uncertainties affecting all areas of business, research shows that more than ever, companies are prioritizing its culture. In fact, in October, Deputy Attorney General Lisa O. Monaco said in her keynote address at the ABA 36th National Institute on White Collar Crime: "A corporate culture that fails to hold individuals accountable, or fails to invest in compliance—or worse, that thumbs its nose at compliance leads to bad results." In your view what does this mean for compliance leaders? Would the DoJ be assessing the entirety of a company's corporate culture?
Deputy Attorney General Monaco has clearly signaled that a corporation's entire criminal, civil, and regulatory record will be open to potentially unprecedented DOJ scrutiny. That holistic record will inevitably reflect corporate culture. The stakes for compliance leaders are higher than ever.
(Editor's Note: To read more insights from the Husch Blackwell team on Deputy Attorney General Monaco remarks, click here.)
You mentioned that a corporation's entire criminal, civil, and regulatory record will be open to DoJ scrutiny. How does this affect compliance, and how do you "document" your culture?
Companies can expect scrutiny, along the whole compliance spectrum, that goes well beyond, "did you break this particular law in this specific instance?" So that means effective policies and procedures remain vital tools, since a robust compliance program can be a significant mitigating factor under DOJ guidelines.
We also expect enforcement agencies to rely more on data analytics. Companies should consider how they can effectively leverage cutting-edge IT tools, such as AI and machine learning, to spot and address issues in the compliance domain.
While some aspects of culture are intangible, the evidence and our experience suggest that culture matters in very tangible ways—including when the government comes calling.
---
About the Experts
Catherine L. Hanaway: A former U.S. Attorney and Missouri House Speaker, Catherine defends clients nationwide, helping resolve their toughest and most sensitive legal issues. Catherine has successfully handled high-profile, bet- the-company, complex matters in federal court and before regulatory agencies.
She represents leading global and closely-held companies – as well as their officers and owners – in civil and criminal investigations and in business litigation. Read more about Catherine here.
Scott Glabe is a Partner with Husch Blackwell, a leverages his experience in all three branches of the federal government and the military to help clients successfully navigate their most sensitive, urgent, and high-profile challenges. Scott is a trusted resource and proven problem-solver for clients who require sound judgment, a versatile skill set, and utmost discretion. He is a seasoned crisis manager and strategic counselor with a track record of delivering results under pressure.
Scott is also adept at collaborating and communicating effectively when the stakes are high and the margin for error is low. Read more about Scott here.
About the Author
Aarti Maharaj is the Vice President of Global Partnerships and Managing Director for BELA South Asia and Asia Pacific at Ethisphere.