Employee Engagement
No stakeholder is more vital to a company's success than its own employees, which is why leaders have reignited conversations about what ethical companies owe to their employees. Our contributors discuss the ways that companies can accommodate and attract a diverse workforce, as well as keep them engaged in its broader purpose.
Tyler Lawrence
Melissa Kennedy, Chief Legal Officer, Sun Life Financial The best employees are those who feel secure and balanced in their lives, and employers are finding more and more ways they can help ...
The Employee Issue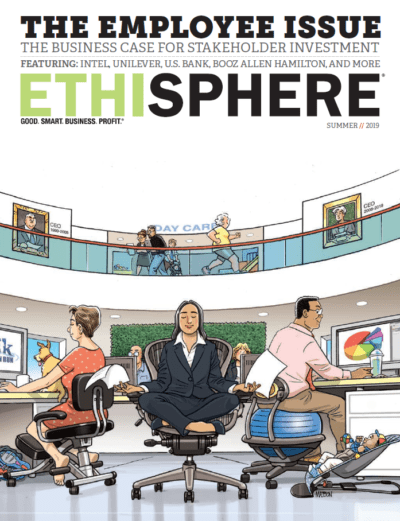 "The Employee Issue" of Ethisphere Magazine focuses on what the relationship between an ethical company and its employees ought to look like. What do companies owe employees beyond a paycheck? How can companies leverage employees to benefit the community?