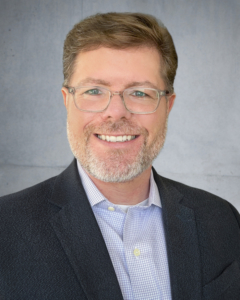 In February, Russia invaded Ukraine, starting the greatest European geopolitical crisis since the Second World War. In the chaotic and tragic days that followed, global sanctions against Russia fell with astonishing speed and severity, while multinational companies operating within Russia also faced intense social pressure to stop doing business within the country. Together, these developments have led to some truly remarkable moments in organizational ethics and compliance.
On the regulatory front, multilateral sanctions from around the world blocked off Russia from much of the global economy, with more to come as the war grinds on. Lest we forget how substantial a move this is, Russia recently defaulted on its foreign loan payments for the first time since the Russian Revolution because of these sanctions. The country has burned through immense reserves of foreign capital as international trading partners stop accepting rubles. These extraordinary economic measures are further compounded as Europe weans itself off of Russian natural gas—an effort that has even prompted Germany to consider re-firing old coal plants to live without Russian gas in the short-term as it spins up plans to live without Russian gas in the long term. That is how serious it is.
On the social front, perhaps the best place to start is at the Yale School of Management, where Professor Jeffrey Sonnenfeld and his team of researchers have developed a report card of companies that were doing business in Russia before the start of the war. The continuously updated report card grades companies on the degree to which they have left Russia. The cleaner the break, the higher the grade, in an effort that minces no words and broadly echoes stakeholder sentiment in the West. Those companies that have left Russia, Sonnenfeld and his team note in a follow-up report, have been rewarded for it financially. Companies with an A grade have seen as much as a 10% increase in stock price.
Many Business Ethics Leadership Alliance (BELA) members are on this list, the vast majority of which have an A or B. Those companies moved decisively, in compliance with quickly evolving regulatory expectations, in line with their publicly stated organizational values, and by minimizing collateral turmoil. (One wonders, for example, how a company with tens of thousands of Russian employees is supposed to abruptly sever ties with that market without also hurting the people who will be left behind during a period impending economic severity.)
Here's the thing, however. Companies are not magically enabled to do these things simply because they have been whipsawed by an outspoken third party. They are able to do it in part because they have robust and mature ethics and compliance programs that are supported by executive leadership and trusted by their stakeholder communities. Ethics and compliance departments often must struggle to prove their worth. This extraordinary moment of time does just that.
Leaving Russia is a black swan event, to be sure. But this is an uncertain world. COVID-19 and climate change have each proven how external factors can force organizations to take strategic action on a tactical timetable. To do that without causing more harm than good will require the help of ethics and compliance. And as we look to the future, we do so knowing that ethics and compliance are not just providing organizations with their collective conscience. They are honing their ability to succeed.
Bill Coffin
Editor in Chief