Emmanuel Lulin
Senior Vice President, Chief Ethics Officer
L'Oréal
While having a reputation for ethics and integrity benefits all companies, brands with a direct consumer relationship arguably have the most at stake. Few companies have a more intimate relationship with their customers' lives than L'Oréal, the world's largest cosmetics company. Millions rely on its products every day to look and feel their best. As L'Oréal's Chief Ethics Officer since 2007, Emmanuel Lulin has been responsible for maintaining that brand.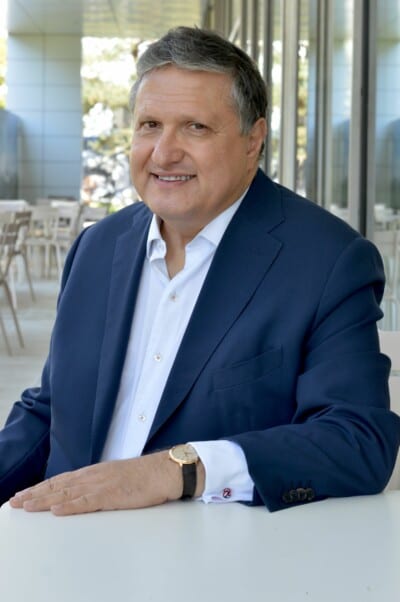 For Lulin, one major component of the company's long-lasting commitment to integrity—2020 marks L'Oréal's 11th consecutive year on the World's Most Ethical Companies list—is the fact that much of L'Oréal's work on ethics has been proactive. "We bring more value by being proactive, and not reactive," he says.
In 2020, that proactive approach has led L'Oréal to release its new Employee Human Rights Policy, an addition to the broader Global Human Rights Policy rolled out in 2017. "The next step in this human rights journey was to focus on the people who make up L'Oréal," he says. "We want to guarantee their rights, to walk the talk." The policy was rolled out in January after consultations with many outside experts, including the United Nations.
Being proactive about ethical matters such as employee human rights has the added benefit of ensuring that all stakeholders believe that L'Oréal is operating out of good faith to try and improve the company's operations and the lives of those it touches. According to Lulin, "Our employees understand that there is a sincere wish to do things better."
For Lulin, sincerity is key. "The differentiator between two organizations," he says, "is the sincerity with which they walk the talk. Sincerity is probably a key feature of a 21st century company." After all, companies everywhere have policies and rules in place to ensure compliant behavior, but only a select few manage to get all of their stakeholders—not just shareholders, but employees, customers, regulators and communities—to believe that they are operating out of a genuine desire to put ethics above other, more short-term, considerations.
By maintaining that sincerity, the company is able to get something intangible and invaluable. "When you behave ethically, you generate a specific currency: trust. Regular accounts and returns are not enough to evaluate an organization in the long term. We need the trust of our suppliers, our shareholders, our employees." L'Oréal's commitment to ethics is key to maintaining that trust for years to come.