Corporate reputation underpins perception and impacts the market value of organizations. Findings from a recent AMO (a leading international strategic advisory network) research, highlighted that during the 12-month period ended March 31, 2019, corporate reputations accounted for 35.3% of total capitalisation of the world's top 15 stock market indices, representing $16.77 trillion in shareholder value. Companies with stronger corporate reputations are more likely to withstand stock market shockwaves.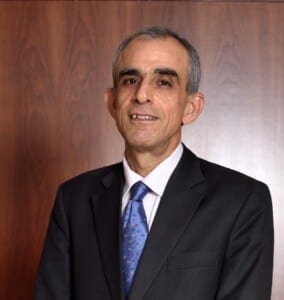 Today's generation is increasingly focused on the corporate persona behind the product or experience. However, while corporate reputation has gained in importance, the risks to reputation have also multiplied manifold. A potential reputation crisis can erupt anytime, anywhere in a world where brands are increasingly global and social media is ubiquitous.
Mahindra is a global, diversified Group operating in 22 industries with 240,000 employees across 150 companies and 100 countries under a federated structure in which operating companies enjoy substantial independence and are governed by their respective Boards. Our corporate brand "Mahindra" and what it stands for, is the uniting factor in this diverse 'federation'. Hence, in our case, the importance of building and sustaining corporate reputation cannot be overstated. There are many building blocks to this.
Corporate Purpose, rooted in Core Values
 A company's reputation is no longer defined merely by what it produces, but how it behaves and what it stands for. Our business endeavors are aligned to our corporate purpose, 'Rise'. Our core purpose is to challenge conventional thinking and innovatively use all our resources to drive positive change in the lives of our stakeholders and communities across the world to enable them to Rise.
Our Purpose is rooted in our core values which are immutable and have defined us since our birth in 1945. These are: respecting the dignity of the individual, good corporate citizenship, customer first, quality focus, and professionalism. These core values guide our decisions and actions and demarcate the boundaries beyond which we will not venture.
Living our Purpose and Values
Reputation is built and sustained basis action, not mere intent. Our core purpose "Rise" guides our businesses endeavors. Mahindra Finance providing loans to the not so creditworthy to fund their dreams, Mahindra Lifespaces developing green buildings that ensure lower carbon footprint, our pioneering work in electric vehicles, our ventures into Renewables and Micro Irrigation Systems are all about driving positive change / creating solutions for a better tomorrow.
We have ensured our corporate purpose is an integral part of our employee recruitment, training and evaluation. 'Rise' defines our culture – one that aims at enabling business outperformance – basis our '3+5 framework' which is drawn from our core purpose. The '3' refers to the three Rise pillars, which are attitudes / views of the world that must come into play seamlessly and effortlessly in any situation: Accepting No Limits, Alternative Thinking, and Driving Positive Change. The '5' refers to the five behaviors which will bring the three pillars to life and lead to sustained business outperformance and passion. They are: building trust through authenticity; managing fear and leveraging failure; using the left as well as the right brain; being mindful about possibilities and ideas; and being a multiplier of the team's energies, passion and engagement.
Governance and Ethics: the key building blocks of Reputation
Governance goes beyond mere compliance. Governance is the framework of rules and practices by which the board of directors ensures accountability, fairness, and transparency in a company's relationship with all its stakeholders. To institutionalize Governance as a process, every point of decision-making needs to be tested for the following 3-Cs: Compliance, Competence, and Conflict of interest eradication.
We have institutionalized Governance as a 'Process' (which is as important to us as 'Purpose') through a rigorous implementation of the 3-Cs, a Code of Conduct designed keeping in mind the global nature of our operations and the diversity of our workforce, and a Governance e-cockpit which has further enhanced our journey from Compliance to Governance.
Our Code of Conduct has been disseminated across the organization through training and communication programs to emphasize its importance. We have drawn up a separate supplier code of conduct, which all large suppliers are required to follow.
The Mahindra Governance e-Cockpit is an online platform which consists of two broad sections. The first section provides complete updated information on all policies related to governance of Business, Code of Conduct, Employee and Investor. The second section is an interactive tool which provides access, enables interaction, provides information to authorized participants on Compliance Portal, Director's Information Portal, Board Portal, CEO / CFO Certification Portal, Tax Litigation Tracker, Disclosure Portal and Data Archives. Together, the two sections facilitate the highest level of transparency, accountability, responsiveness, alignment with the law, and empowerment for all stakeholders.
The role of Communication in Reputation building
The above enumerated building blocks would be underleveraged without an effective Communication strategy. There are three simple principles that I recommend:
Consistent and Authentic brand messaging: 'Mahindra is Innovative' and 'Mahindra Cares' are core messages that we communicate as a corporate brand. Both emanate from 'Rise' and its three pillars. Innovation is about Alternative thinking and Accepting no limits (challenging convention) – we term it #FUTURise. 'Mahindra Cares' is about driving positive change in the lives of our stakeholders (we call it 'Rise for Good').
Three-sixty-degree communication: Use the PESO model (Paid, Earned, Social, Owned media), to break through the clutter and make an impact in today's world which suffers from a surfeit of messages accompanied by ever-shortening attention spans.
Equip to communicate in real-time: the importance of tracking social media & digital trends, riding them, and whenever possible even shaping them, cannot be over-stated. We have a Strategic Digital Intelligence Centre which uses cutting-edge tools to enable us to do this.
And, last but not the least, be prepared for crises: they will hit you when you least expect them. Have an early warning system to pick them up, a SOP to deal with them, and a mechanism to learn from them.
In conclusion …..
Reputation, like trust, takes years – even decades – to build, but can be dented in a day. It is an organization's most precious asset. Using all the above mechanisms and pointers should help in the journey to build and sustain corporate reputation.
---
About the Author
Ruzbeh Irani joined the Mahindra Group in 2007, as Executive Vice President – Corporate Strategy, heading the Group's Strategy function. He subsequently also became the Chief Brand Officer of the Group, during which time he spearheaded Mahindra's entry into racing, and led the development of the Group's brand position and core purpose, 'Rise'. He then moved on to head International Operations for the Automotive and Farm Equipment Sectors of M&M