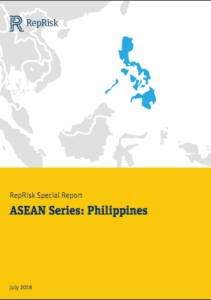 In August 2015, CNN Money forecast that the Philippines would be the fourth fastest growing economy in 2015, after China, Qatar, and India. The Asian Development Bank reported a 5.8 percent growth in the country's GDP in 2015, and estimated that this would increase to 6 percent in 2016. Recent growth has been mainly fueled by strong domestic demand and remittances from Filipino workers abroad.
There have been repeated allegations of poor working conditions in Philippine factories, and the International Peace Information Service criticized the Philippines in a report about labor rights violations and poor occupational health and safety conditions.
A major fire in a footwear factory in Valenzuela City on May 13, 2015 killed at least 74 workers and highlighted some of the problems in the manufacturing sector. The fire trapped workers on the second floor of a factory that was producing slippers for Kentex Manufacturing.
More reports available for download here.