Giving Back, Taking Pride, and Showing the Way Forward for 2022
Today we can see a day when employees may return to the office, meetings may soon take place in person (once again), and families might enjoy traditions the way we once did. We can reassess what we did well, what we could have done better, and what we might do in the future. Now, we are more prepared for the unknown but always grounded in the principles of purpose, community, and of course, ethical business practices.
When the pandemic ends, the world will resume to some normalcy and we can all take a collective breath while we look back, and reflect on the horrors of the past few years. We might ask what we could have done better. We might second-guess our decisions. We might implement new processes and procedures in its aftermath, and we will certainly remember those we have lost and keep them in our thoughts and prayers.
In spite of it all, members of our Business Ethics Leadership Alliance South Asia Chapter can take great pride in our collective actions during this challenging time. During a crisis the likes of which we had never seen, it would have been very easy to discard the principles we hold dear, to change for the sake of change. Yes, we did have to adapt. We moved people away from the office. In some cases, in order to maintain viability, we may have trimmed budgets, adjusted personnel, and curtailed business and personal travel—but what we did not do is panic, nor did we abandon our core values established and advanced through the BELA South Asia community.
BELA South Asia Resilience
So how did we stay true to ourselves and our values, while navigating a massive transition to a new environment? The short answer is resilience and principles, combined with an uncompromising commitment to become better, with reliance on the same moral and compassionate convictions that made us great in the first place. There are tests and then there are tests. The pandemic, squarely falling in the latter category, enabled us to demonstrate our commitment to community, with many of our South Asia member companies contributing to programs that helped ease the burden. Others focused on ensuring strict adherence to regulatory changes, and still more on becoming a beacon of business ethics.
As an exclusive regional Chapter, we came together, albeit digitally, stronger than before and never missing a beat. We sharpened our tactics, shared resources, and networked with colleagues to help improve our business practices.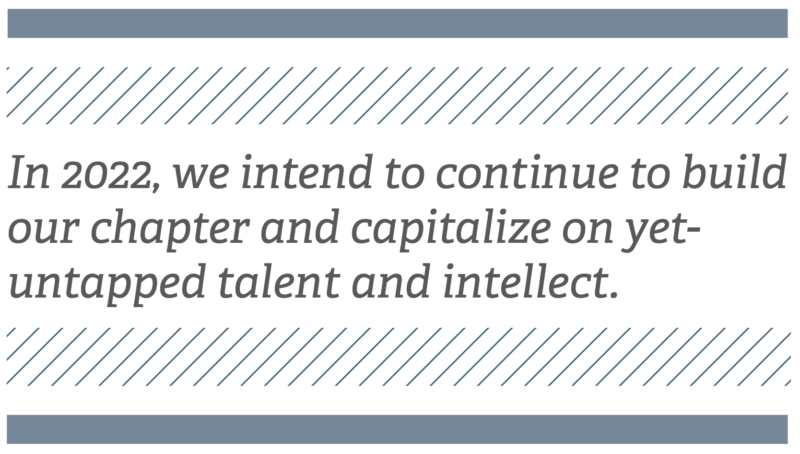 What We Learned in 2021: Culture Remains a Priority
Not unexpectedly during a global pandemic that caused companies to expand their technological bandwidth, cybersecurity and data privacy-related programs have also been among our most requested resources—with our 2021 Cybersecurity and Data Privacy Report being a top-downloaded benefit. We expect more activity on this front on January 28, 2022, for Data Privacy Day.Throughout the year, the Ethisphere team analyzed member activity on our BELA South Asia member hub and studied the conversations emanating from our monthly meetings. We captured your thoughts expressed at our roundtables and the conversations before and after the South Asia Ethics Summit, where Amit Jain, Managing Director at L'Oréal India gave a keynote session. We have also reflected on your BELA South Asia requests for tools and resources received throughout the year. What we have found is that culture-related assets and resources are among the most downloaded and regularly accessed by the community in 2021. Our 2021 BELA South Asia magazine, which focused on this key issue, is a testament to this reality.
Also in 2021, we conducted a BELA South Asia vaccination compliance survey that shed light on companies' intentions related to key issues like returning to the workplace and vaccination programs. These insights, obtained amidst a second wave of the pandemic after the horrific first wave in 2020, provided guidance and, we believe, played a significant role in mitigating the ongoing impact of the pandemic.
We welcomed new members, such as Glenmark, Hitachi, KKR, SNC Lavalin, and Visa in 2021, proving that the importance of expanding our chapter cannot be overstated. Along with growth comes our ability to expand the available suite of resources, data sets, events, and content, which have proven so valuable during the crisis—all driven by the insights and collective intellect of our members.
Where We Are Going
Looking ahead for 2022, in February we—along with the members of the BELA South Asia Chapter—will take a big first step toward a return to normalcy by hosting our first hybrid roundtable. We are coordinating this event with our friends at Bayer Crop Science— of course, subject to all COVID protocols in the region. We look forward to further demonstrating our resilience as we plan for this day.
This highly anticipated event will be followed by the release of our quarterly magazine, which (following the advice of our BELA South Asia Founding Members) will focus on topics such as data analytics tools to enhance compliance, oversight and monitoring, and discussion of a possible research project on the third party due diligence process. We have a lot of valuable programs ahead of us in 2022.
As strength is indeed found in numbers, in 2022 we intend to continue to build our chapter and capitalize on yet-untapped talent and intellect. We ask your assistance in spreading the word, showcasing the value we collectively provide, and bringing more great minds into the program.
We proved that preparation and commitment to principles can overcome the unexpected. At the same time, we increased the value and enhanced the perception of the ethics and compliance personnel who mean so much to the success of our respective enterprises. We must build upon this and ensure that doing business the right way remains at the forefront of the hearts and minds of the global business community. No longer are issues like compliance, ethics, and integrity an afterthought or a "nice-to- have." They are business imperatives, essential to the success of the enterprise. We are proud to be part of this journey, and our commitment to you is that BELA and Ethisphere will remain with you every step of the way.
2021 BELA Asia Pacific on Hope and Progress
Crisis illuminates character. It can bring out the best and the worst. We are pleased to say that in the case of our APAC Chapter, the achievements in 2021 indicate the former. As we continue to grow with you, our members, we would like to thank the Chapter's exclusive co-chair, Omega Compliance (a sister company of William E. Connor & Associates), and our global partners from EY, Morrison & Foerster, and Baker McKenzie— all members of the APAC Chapter who have shone so bright. You are the reason for our success.
So what are those achievements? Well, to name a few, in 2021:
We executed and released our well-received BELA Asia Pacific Research Report: Trends in Culture, Bullying, and Harassment, demonstrating that cultures that care are cultures that last.
We conducted our first-ever BELA Asia Pacific Ethics & Compliance Forum, wildly exceeding our internal projections and attracting more than 300 total registrants. In fact, at one point, more than 170 leaders attended the live event, a remarkable feat considering that it was a digital format. All session recordings and executive keynotes featuring VF Corporation and Dell Technologies are available on the APAC Member Hub.
Our international reach is expanding, as participants in this historic forum represented more than 65 industries and over 20 different countries.
We held fast to our schedule of networking and information- sharing roundtables (albeit digitally) with engaged audiences and expert panelists. Feedback shows that our members find significant value in this ongoing commitment, which we look forward to advancing in 2022. Here are roundtable recaps from GE and EY.
BELA Impact Awards: Prudential Assurance Company Singapore was recognized with the 2021 BELA Global Vanguard award, given for exemplary leadership in expanding the reach of BELA and advancing our mission to meet the needs of a global compliance and ethics community. Prudential Assurance Company Singapore has earned this recognition for its unwavering commitment to the BELA APAC community. Here's the congratulatory video.
Reflecting on our accomplishments, our business ecosystem came together and provided solutions to problems that no one could have perceived. Like during the Great Depression, it was businesses that helped lead us from the abyss. We relied on the principles that make us a great community of ethical leaders. We gave back to those communities we represent. We should take pride in that, and with this spirit, perhaps we can fearlessly move forward in 2022.
---
About the Author
Aarti Maharaj is the Vice President of Global Partnerships and Managing Director for BELA South Asia and Asia Pacific at Ethisphere. BELA South Asia was established in 2017 and Asia Pacific in 2018. She is responsible for steering the development of both regional Chapters, which has become Ethisphere's key conduit to engaging companies interested in improving business integrity across Asia.