Risk and Reputation
Rather than seeing ethical and legal hurdles as impediments to operations separate from doing business, more and more companies are integrating legal and reputational challenges into a broad conception of the risks facing their organizations. Ethical problems damage a company's perception among consumers and ultimately, its performance in the market. Learn how our contributors address this challenge.
Tyler Lawrence
  Maryann Besharat VP, Legal Affairs & Compliance Services, Intact Financial Corporation With advances in machine learning and other forms of big data and artificial intelligence, more and more corporations are using ...
The Corporate Purpose Issue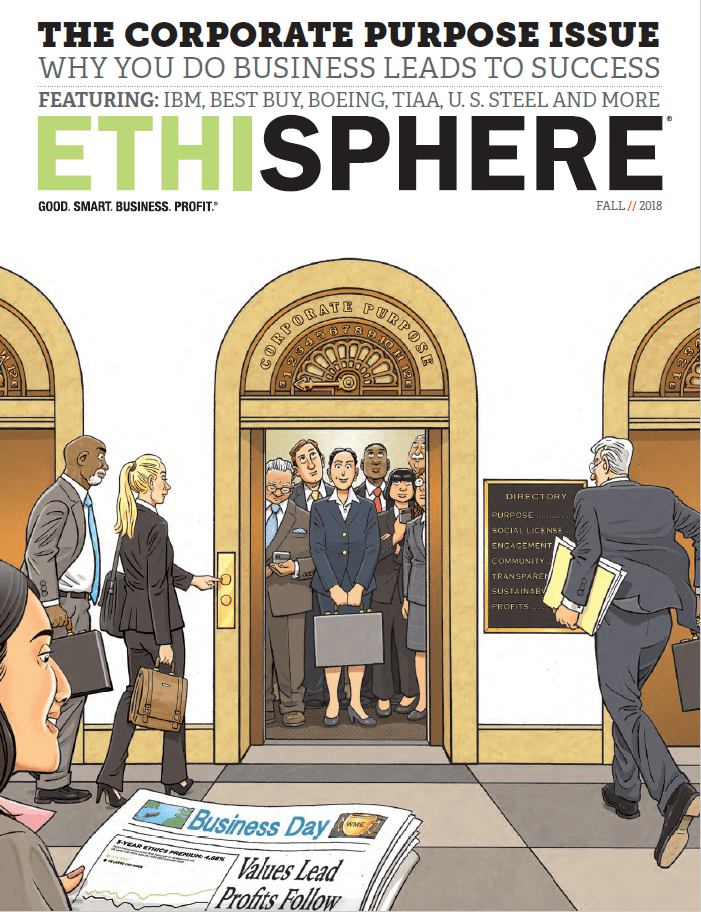 "The Corporate Purpose Issue" of Ethisphere Magazine dives into the question of the purpose of a 21st century corporation. Beyond profits, what are they for? How can defining your company's more clearly help you to inspire and retain employees?