SPRING // 2020
THE WORLD'S MOST ETHICAL COMPANIES ISSUE
This issue of Ethisphere Magazine goes out at a difficult moment for our world, right at the height of the COVID-19 outbreak as much of the workforce, including the majority of our readers, have been advised to work from home as a social distancing measure to reduce to coronavirus's spread. While several pieces of content from this issue feature insights into how companies can and should be responding to the current moment, including this moving action plan from Ethisphere CEO Tim Erblich, we feel it is appropriate that much of it remains focused on the honorees of this year's edition of the World's Most Ethical Companies®, who we expect will be modelling thoughtful organizational responses during the outbreak and as the economy recovers.
This issue also contains information about how Ethisphere as an organization is continuing to do what we do best: bring together the top minds in the world of ethical business to help one another to lead. Although we have postponed this year's Global Ethics Summit, other programming will be continuing on this website and through the BELA Member Hub to keep conversations alive and help our audience adapt to our changed world of work.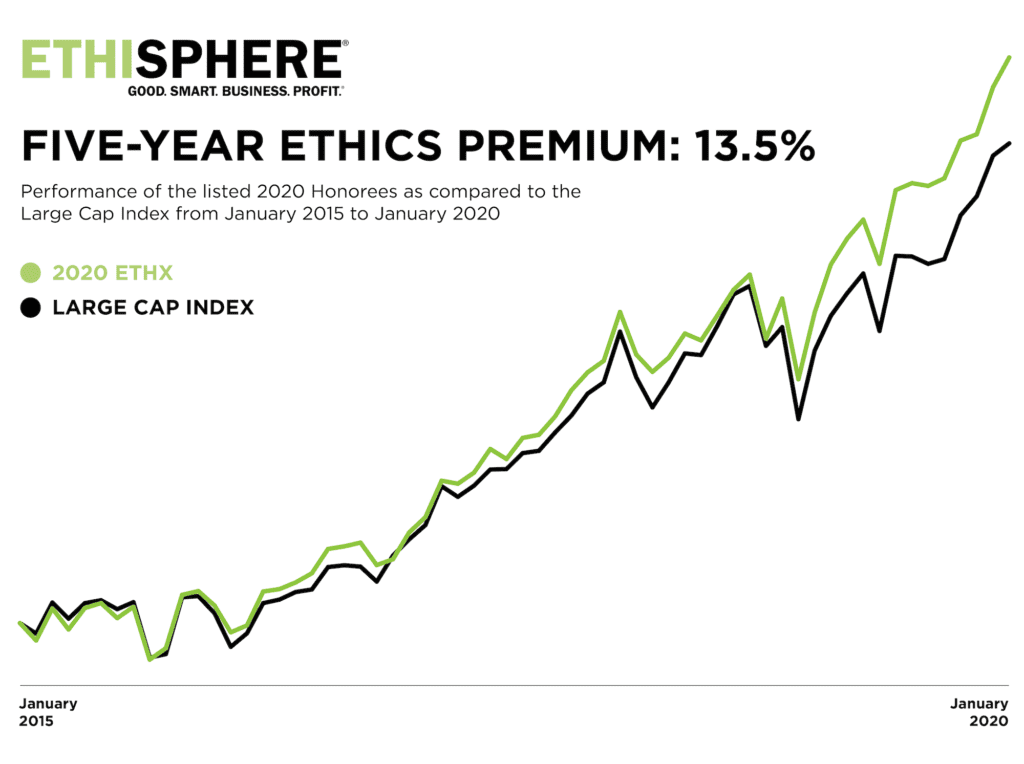 The World's Most Ethical Companies
This year, 132 organizations are recognized as World's Most Ethical Companies, spanning 51 unique industries across 21 countries. These organizations earned the distinction after a comprehensive application and review process. To see all the companies on the list, go to the World's Most Ethical Companies website.
Then, read our profiles of executives from a few of this year's winners, including:
We also dive into the data trends that our experts are seeing among the World's Most Ethical Companies this year, including measuring culture and steps on diversity at leadership levels.
Sign up now to receive Ethisphere's best content, news, updates, and much more.