At Ethisphere, our mission over the past decade has been "defining and advancing the standards of ethical business practices." At first glance, it seems entirely possible that a company can be ethical—doing business the right way, following the rules, and generally doing the right thing—and still not be driven by anything other than maximizing profits.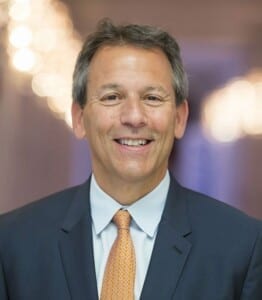 It has always been a big part of our message that companies actually do better by acting ethically, because that attracts the best talent, as well as consumers and investors, and creates an environment where everyone can thrive. So, ethics are enough…right?
The answer, it has become increasingly clear, is a resounding "no." Corporations can't just act out an abstract set of ethical guidelines. A new generation of employees demanding meaning in their work, the declining levels of trust in companies, and a wider debate about the role business can or should play in society are all reshaping expectations of organizations. To succeed at the highest level, a company's leadership must pin ethical business conduct and practices onto something larger than day-to-day good behavior: companies need to have a purpose, a "why" behind their actions.
External Focus
Inherent in the idea of a company's purpose is that it must involve making an impact on the outside world. While a company may seek to do right by its employees or shareholders, mere success isn't enough to give the organization a sense of purpose. Organizations that want a united purpose must constantly be thinking about how their work affects others, which in turn impacts their social license to operate, as Larry Fink, chairman and CEO at Blackrock, pointed out in his "Letter to CEOs" this spring.
The World's Most Ethical Companies® have a variety of best practices and policies to ensure that their work remains externally oriented. Many of these companies have spent considerable time thinking about their "why"—the purpose that underpins their work. As Brad Smith, President of Microsoft, noted when we spoke with him last year, "You have to know the values for which you stand." For many companies, this remains a work in progress. A recent Harvard Business Review/EY survey of executives found that while 80 percent believe purpose-driven firms to be more effective, only 46 percent believe that their own firms have a strong sense of purpose.
Of our World's Most Ethical Companies honorees, 98 percent have a formal community involvement strategy governing their relationship with the communities where they operate and their employees live and work. And since what gets measured gets done, 72 percent of honorees actually have KPIs to measure progress towards their community involvement goals, a necessary practice for any company that wants to quantify their impact.
In a broader sense, over three-fourths (76 percent) of our honorees include societal impact in their evaluation of business decisions. This often shows up in their procurement processes, where suppliers are evaluated on more than just their price per product and companies dedicate resources to building capacity in the value chain to support ethical business practices—a true two-way street that significantly mitigates risk not only for the company but also for the supplier. We also see it in their hiring processes, as companies look to diversify their workforce. And finally, the growing link between performance management and purpose, where companies deliberately embed their values into their performance management process, helps ensure that the leaders of the future keep an eye on the "why."
Purpose for the Future
Most companies have forward-looking purposes, hoping to inspire, build, or innovate for future generations. With that in mind, nearly all purpose-driven organizations should be actively thinking about how their operations can be more closely tied to their values and more sustainable, in the sense of both building a lasting organization and ensuring future generations have a world worth inheriting.
This idea is borne out among the World's Most Ethical Companies, although even among this select group work remains to be done. Above and beyond their own work, 43 percent of this year's World's Most Ethical Companies require at least some of their third parties to have a formal sustainability program as well, and 39 percent require third parties to have a social responsibility policy. Any company committed not only to doing the hard work of sustainability and social responsibility, but also to only doing business with likeminded companies, demonstrates its commitment to future generations.
One Company's Story
Many of the companies with whom we work have well-known purpose stories. One of the most interesting, and perhaps less known, belongs to Volvo Cars, which has spent decades with a reputation as one of the safest auto manufacturers. From the company's early days, its engineers prioritized safety innovations as a key competitive advantage, simultaneously protecting its customers and giving the company a competitive advantage.
Among other advances, Volvo's engineers contributed to the development of the rear-facing child seat, a key device that reduces vehicle emissions, and numerous innovations to airbag systems. In this century, Volvo Cars has worked to move vehicle safety into the digital age with sensors to detect pedestrians and prevent collisions by inattentive drivers.
However, the most significant result of Volvo's commitment to safety is a product that we all (hopefully) use every time we get in a car: the modern seatbelt. A Volvo engineer invented the three-point seatbelt in 1959. Recognizing its potential importance, the company promptly waived its patent rights, saving countless lives over the course of the last sixty years.
Defining Purpose for Yourself
Speaking with me onstage at the 2018 World's Most Ethical Companies recognition gala, PepsiCo's chairwoman Indra Nooyi outlined how she had formulated her famous "Performance with Purpose" push, which steered PepsiCo's focus from its core soda products toward healthier food and beverage products. For her, purpose was simply the next step in a company's ethics journey, when a company evolves from following rules set by others to deciding on its own path. As she put it, "Purpose goes beyond ethics, a moral code that somebody [else] has defined. You have to define it yourself. You have to think about your impact on society, and not wait for somebody to impose it on you. Purpose is a form of societal ethics. That's what Performance with Purpose is about, and that's what allowed us to be successful."
The idea that companies should be ethical has clearly taken root across the corporate world. Now, it's time for us to take the next step together, and for each company to define its own purpose within those ethical bounds. I am excited to see this next step.
---
About the Author:
Tim Erblich is the Chief Executive Officer of the Ethisphere Institute, the global leader in defining and advancing the standards of ethical business practices.