How a leading apparel company's next-level compliance training program uses innovative session design to drive engagement and build internal partnerships
VF Corporation is one of the world's foremost manufacturers of lifestyle apparel and footwear across a broad family of globally recognized brands, including Vans®, The North Face®, Timberland®, Dickies®, Altra®, Eastpak®, Icebreaker®, JanSport®, Kipling®, Napapijri®, Smartwool®, and Supreme®. It is also a five-time World's Most Ethical Companies honoree, and lives by its commitment to integrity, honesty, and respect.
In 2020, VF wanted to relaunch its Code of Conduct training. But Kellye Gordon, VP, Ethics & Compliance and Legal Operations, wanted to do something that was truly engaging and didn't feel off-the- shelf. As an added hurdle, she wanted to do something that would make people feel more connected during the remote- work environment imposed by COVID-19.
Kellye turned to her colleague, Megan Halvorson, Sr. Manager, Ethics & Compliance, and her team to build BEYOND, an experiential approach to compliance learning that draws on five key themes—relevance, relatability, social interaction, enjoyability, and a sense of reward—to make training an enrichment opportunity.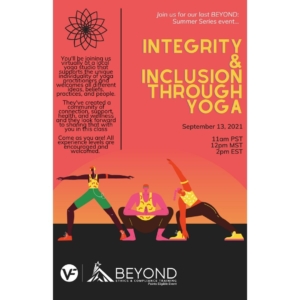 "Our philosophy is simple. Learning should be an experience," Megan says. "BEYOND is our approach to learning that extends past what people have come to expect from traditional compliance training. It provides associates with learning that is relatable to their journey at VF and gives them choices over how to learn."
BEYOND's inaugural campaign was the 2021 Summer Series event, a string of five online sessions made available to VF employees across the organization. To complete their compliance training requirement for the year, associates had to participate in any two of the five sessions offered.
The sessions themselves were themed around engaging activities, like a virtual hike, cooking class, or yoga session. They involved external partners such as authors and local artists, as well as internal partners with extraordinary experiences to share—like a VF senior leader who has summited Mount Everest six times. These real-time advice events created learning sessions that drew parallels to VF's Code of Conduct and provided genuine interaction between colleagues and the session partners. Family members were invited to attend certain sessions as well, and often did.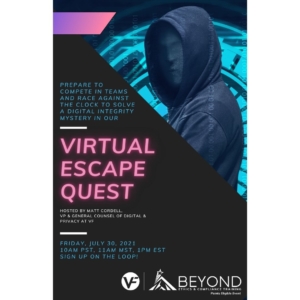 "BEYOND is different from other ethics and compliance training programs conducted previously at VF because it focuses on the individual associate, instead of compliance, as the primary driver," Kellye explains. "We have really creative and passionate retail, supply chain, and office associates who work every day to fulfill our purpose, which is to power movements of sustainable and active lifestyles for the betterment of people and our planet. Our ethics and compliance space needed to speak to that and let associates do that work with integrity."
Exceeding Expectations
According to internal benchmarking, nearly each BEYOND session pulled in at least triple the expected audience and produced very favorable feedback. More than 95 percent of surveyed employees who participated in BEYOND events said they were likely to do so again, often citing that they enjoyed the program's curated, people-first approach to learning. Kellye and Megan are using this feedback to better customize future sessions and reconnect with associates on which of the program's touchpoints are most meaningful to them.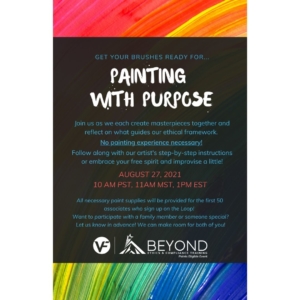 Every single BEYOND event had internal partners, which gave the Ethics and Compliance team an opportunity to build its internal credibility and get things done within the enterprise.
"One of the greatest things to come from this is our ethics and compliance team is now seen internally as a leader in associate engagement and learning," Kellye says. "That is not what we are typically known for. But we have created a desire to advance the training, and now colleagues from other teams— such as digital technology and human resources—regularly seek our input on creating more engaging experiences for their respective programs."
New Territory
One of the biggest challenges that Kellye and Megan faced was building a program for a remote work environment, given the constraints imposed by the ongoing COVID-19 pandemic. It's easy for colleagues to feel disconnected and disengaged when they are used to working together in the same building. So BEYOND used its training sessions as an opportunity to connect people and provide a fun break in their day.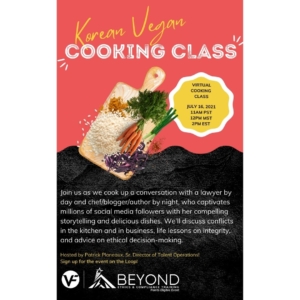 In one module, associates were placed in a social media dilemma and invited to hear from fellow colleagues across the globe on how they would respond to challenges where the answers were not entirely clear. Real-time social polling showed how peers responded. This type of social interaction, matched with a virtual approach, fostered connectivity among associates and encouraged them to consider different viewpoints in ethical decision-making.
But the sessions themselves seem to be the real secret to BEYOND's success. Each session touched upon one or more of BEYOND's five key values (relevance, relatability, social interaction, enjoyability, and reward). And while the sessions themselves are a lot of fun, they are more than that.
"A lot of thought went into how these sessions would help people meet the compliance requirements we place on ourselves," Megan says. "We used the cooking class to talk about conflicts and the virtual escape room to address privacy. In the painting class, people painted their North Star to express what drives them in ethical decision-making."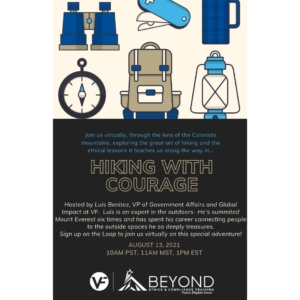 Kellye notes that her team referenced several resources from the Business Ethics Leadership Alliance (BELA) Member Hub to help craft BEYOND. One session in the BELA Resource Hub, which featured a webcast from T-Mobile, was especially helpful. That session convinced us that we could revamp how we approach learning," Kellye says. "We were so inspired by T-Mobile's enthusiasm, how nimble they were, and how their small team did something big. That really excited us."
Kellye says that the BELA community itself was also helpful, as she reached out to colleagues within it and ran ideas by them for BEYOND programs. Having a group of fellow ethics and compliance professionals to speak with one on one, and to get their feedback and support, proved invaluable.
Lessons Learned

As BEYOND looks to 2022, Kellye and Megan have learned that the attention of their associates is theirs to capture. BEYOND has challenged them to incorporate elements of the program into other elements of their larger ethics and compliance work. And, it has challenged them to build on their growing reputation and standing within the enterprise.
"The state of compliance is really changing, and what associates expect from us is evolving," Kellye says. "Our primary focus with BEYOND is to create an associate learning experience. But our philosophy can evolve to other aspects of the program. Opportunities for learning are opportunities for engagement elsewhere. That's our goal: to take compliance beyond what's expected and make meaningful experiences for associates that become part of who they are, not only in their professional lives, but in their personal lives, as well."
---
About the Experts
Kellye Gordon is VP, Ethics & Compliance and Legal Operations at VF Corporation. She can be reached at [email protected] vfc.com.
Megan Halvorson is Sr. Manager, Ethics and Compliance at VF Corporation. She can be reached at [email protected] vfc.com.
To learn more about VF Corp's ethics and compliance program, click here.
About the Author
Bill Coffin is the Editor-in-Chief of Ethisphere Magazine at Ethisphere.