In the following interview, Aarti Maharaj, Managing Director of the Business Ethics Leadership Alliance South Asia Chapter, spoke to Supria Dhanda – Vice President and Country Manager at Western Digital India about innovation in India and why companies need to pay attention to the growing trends and best practices in this area. Dhanda leads India's strategic charter and its expansion, key customer relationships, government relations, sustained growth of Research and Development capability, and serves as a spokesperson for the corporate brand in India. Supria's fusion of business acumen, strategy and organizational development has driven high culture and strong growth for the India region.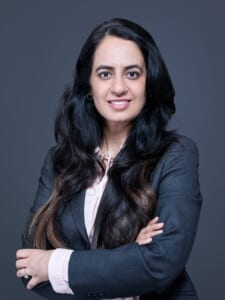 AM: What is the current state of innovation in India and why should this be a top priority on the agenda for leaders?
SD: Today India is seen as a major player in the global economy when it comes to innovation. There are roughly over 1.5 million engineers graduate from more than 3000+ engineering colleges every year in India, a study by Aspiring Minds has reported. The country is a talent hub for engineering and R&D excellence and we have created a mark globally. The spirit of innovation and entrepreneurship that is seen here is unmatched.
As per NASSCOM, in 2018 alone, there were 1,200 startups that came up in India and the country is now,  the 2nd Largest start-up ecosystem in the world with over 20,000 startups. India has been consistently climbing the Global Innovation Index (GII) ranking and position – the country has risen five places to Rank 52 in the Global Innovation Index 2019, up from the Rank 57 it had in last year's rankings. In terms of patents, data from the World Intellectual Property Organization reports that India saw the highest growth in filing of international patents in 2018. 13,000 patents were granted in 2018 versus 4000 patents granted in 2014.
The innovation competitiveness of India is at its peak, and leaders see the need to embrace and utilize this to the fullest. Hence, encouraging and nurturing upcoming talent should be one of the main aims of today's leaders. Young talent plays a crucial role in creating environments for innovation by re-inventing, re-thinking and challenging traditional ways of doing business. This may be a shift away from the usual norm, but with the right resources, infrastructure, mentorship and support, the results can be truly long-lasting.
AM: How are companies like WDC leading this charge?
SD: I believe we are in an interesting and exciting era of data innovation. As a leading global data infrastructure provider, Western Digital is swiftly accelerating the rate of innovation in the industry, country, and globally. The volume and diversity of data being captured today is ever-increasing and companies require smarter solutions for intelligent data utilization. The focus at Western Digital is to empower our customers to store, utilize and transform their data in the most intelligent and efficient manner. Western Digital globally has 13,750+ active patents; approximately 1,250 new patents filed in 2018, including many in India .
Western Digital India has played a pivotal role in the memory and product design for over a decade. Our India R&D facility is a leading innovation center and architects break-through HDD and Flash-based products. The India center has developed 1TB Extreme MicroSDXC™ Card – world's fastest microSD Card in its category and many products that are our proud showcase at global conferences & the worldwide market. India has among the largest number of fresh University Graduate employees producing patents worldwide, for the organization.
From a talent standpoint, we believe in the culture of fostering a spirit of innovation amongst our engineers and students through tailor-made programs that harness unique skills, capabilities, and talents. Western Digital hosts the India Innovation Bazar which enables our engineers to drive the innovation needed to help customers with intelligent solutions. We are always looking for ways to support the immense amount of talent and ideas that emanate from the country. We are committed to driving future innovations that will deliver the infinite possibilities of data.
AM: Working with the government can help drive change, can you talk more about this?
SD: The ideal scenario in today's digital ecosystem is where the government builds the infrastructure and enterprises leverage it to come up with innovative solutions. Governments play a significant and vital role in enabling enterprises through regulations – in the form of patents and policies to lead this journey. To bring about a difference and change in the global economy, both the stakeholders should work in tandem. As a trusted third party, Western Digital India has the potential to work closely with the Government of India, to drive positive changes to the economy. Collaboration between enterprises and the government will strengthen the consumer's trust in the emerging digital technology and services. We leverage and share best practices, and ensure we have a good network of influencers. Western Digital recognizes India's massive opportunity in R&D, Surveillance, Traffic and Smart City Solutions, and we are actively exploring engagements  with the Government of India, on how we can help and benefit the country. In addition, we have been actively partnering with 'Startup India' and 'Invest India' to support the development of an ecosystem for emerging entrepreneurs and startups.
AM: Research repeatedly shows that when companies collaborate, we create a healthier environment. How can multinational companies doing business in India—in your view—work together to create a future of innovation?
SD: Indian enterprises have their own uniqueness and strengths that cannot be matched to another, and vice-versa. Enterprises need to build on each other's assets to maximize their intelligence. The Indian market is extremely demanding with companies battling to have a competitive edge. Leaders should look at co-creating the future of innovation with Indian enterprises. To understand the sentiment and deliver that customized solution is not an easy task. This can be accomplished only with deep intelligence of the market which Indian companies have. The collaboration will enable multinational companies to create niche and unique solutions, as well as empower the industry.
Western Digital works with various companies across the globe to engineer tailored solutions. Our Data Innovation Bazaar initiative offers a platform to recognize the best innovative minds from across India and showcase their ideas and concepts to leverage the power of data. The platform acts as an aggregator that brings together government alliances, businesses and innovators on a unique platform. If the aim and motive of companies are the same, leaders can drive collaboration in harmony to leverage strengths collaboratively and continue to create a bright future of innovation.
AM: Another important area is thinking about the next generation, how is WDC using data to engage employees?
SD: In the current age of digital transformation, data should be leveraged for employee engagement as it does have strong business impacts. Western Digital continuously empower employees through data for decision making, extracting intelligent insights and improving efficiency. By harnessing data analytics, teams are provided with smart data that saves them time which can be invested in creating breakthrough solutions. Western Digital also curates in-house programs that challenge employees to build data centric solutions for the company and customers. We ensure that our engineers are always pushing boundaries when it comes to both applying and leveraging data.
AM: As the Country Manager for WDC, how do you drive an ethical culture across the business in India?
SD: At Western Digital, we focus on three values – Think Big, Do It Together and Make It Happen. I have been in the people centric role for over two decades, and today as the Country Manager for Western Digital India, I believe the company's reputation and ethical approach is vital to run a successful organization. We strive to create and maintain an ethical culture across the company. We ensure employees are given the freedom to innovate, and we are transparent in our decision making while also ensuring free flow of information. This helps in building of a work culture that is not just followed by the company heads but is encouraged by the employees as well.
Further, Western Digital has been recognized by the Ethisphere Institute, a global leader in defining and advancing the standards of ethical business practices, as one of the World's Most Ethical Companies (2019 World's Most Ethical Companies).  At Western Digital, doing the right thing is not just a slogan or a tag-line but we believe that it is actually a Standard Operating Procedure. The company believes that each one of us is an ambassador for doing business the right way, every day.
AM: How do you inspire the next generation of leaders in your workforce through innovation?
SD: Western Digital thrives on data innovation, this fuels the spirit of enthusiasm in our upcoming leaders. Our industry enables us to challenge our engineers to innovate solutions to problems that did not have answers before. With the help of data, we create solutions that solve global challenges. We encourage and engage our young creative minds to solve today's problems and create roadmaps for future encounters. Developing a transformative, result driven, agile approach continues to be the guiding force for building a culture of innovation. This motivates our engineers to own and lead projects that bring about a difference within the company and the industry overall.
---
About the Author
Supria Dhanda is Vice President and Country Manager of Western Digital India. She leads India's strategic charter and its expansion, key customer relationships, government relations, sustained growth of Research and Development capability, and serves as a spokesperson for the corporate brand in India. Supria's fusion of business acumen, strategy and organizational development has driven high culture and strong growth for the India region. She has more than 20 years of experience and has held several leadership roles in HR, been an entrepreneur and anchored mergers & acquisitions.