Rich Sauer
Chief Legal Officer and Head of Corporate Affairs
Workday
Software & Services
---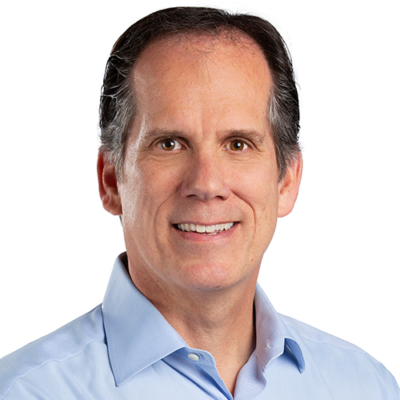 For Rich Sauer, one of the hallmarks of Workday is its focus on culture. "It's super intentional," he says. "You have to work on it all the time. Our founders started the company based on a set of core values—employees first, customer service, innovation, profitability, integrity, and fun." Keeping these values front and center has helped the company to remain "a high-integrity workplace" through rapid growth over the last sixteen years.
"The mantra is, 'Happy employees make for happy customers,'" says Sauer. In his opinion, this employee-centric philosophy makes the work of promoting ethics and integrity much easier. Since the organization's goal is to make employees feel supported and valued as people, "It's a place where you can make mistakes, raise your hand, and say, 'I don't know how to do this,' or 'I think I need some more help here.'" That openness to admitting mistakes and allowing critique allows for a speak-up culture that some organizations can only dream of.
The news that Workday was among the World's Most Ethical Companies honorees was internally announced and received in "the classic Workday way—I posted on an internal Slack channel and hundreds of people reacted with emojis, claps and high-fives, all along the bottom."
As a tech company, perhaps it's no surprise that Workday's employees were dispersed even before the pandemic, and Sauer predicts they might become even more so. They've innovated, leaning more on channels like Slack and regular virtual town halls where the entire leadership team is open to employee questions. The company also sends out Friday pulse surveys leveraging its own technology to take the workforce's temperature on everything from business matters to how employees were coping with isolation during lockdowns.
The ethics and compliance team also held its first Integrity Week remotely back in November. "We had a full week of events, all virtual. One of the events that went more viral, internally, was an Integrity Pledge, hosted on our Integrity Slack channel. You would say, 'This is what integrity means to me. I promise to [fill in the blank]. Then, you would tag somebody else and they would participate. We had hundreds, maybe thousands of employees jumping into this Slack thread and contributing."
Even after we return to offices, Sauer says, it's important to maintain one of the benefits of every employee being remote, which has been the new level playing field during meetings. "I hope we don't revert back into the old style of everybody in the conference room having a great conversation with one or two people coming in remotely who can't get a word in edgewise. We have to maintain that level playing field when we're back in the office."