Kao Corporation an eleven-time World's Most Ethical Companies ® honoree examines the importance of the executive leadership role in elevating compliance.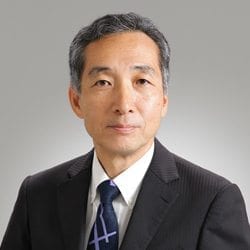 When Kao Corporation's Executive Officer and Senior Vice President for Legal and Compliance Ted Sugiyama (pictured right) speaks, people tend to listen. In his 37 years at Kao, Mr. Sugiyama has learned through his corporate law and compliance experiences and by working with top executives in the ethics and compliance arena at events like Ethisphere's Global Ethics Summit, what it takes to cultivate a leadership strategy that puts integrity and compliance at the top of priorities.
In a recent article, which appeared on Chuo Online/YOMIURI ONLINE titled the "Importance of Top Management Commitment in Compliance Activities", Mr. Sugiyama highlighted five of the top lessons he has learned along the way. The article was based on conversations around the future of corporate ethics, which were discussed at the Business Ethics Leadership Alliance (BELA) roundtable hosted in Tokyo in October, 2017, where Mr. Sugiyama was among the featured guest speakers. Below is a synopsis of those lessons.
The highest priority for compliance is a commitment from the top, which is designed to move above and beyond the scope of regulations.
Constant two-way communication with top management is essential. A strong compliance officer communicates regularly with top executives, including the CEO, exchanging information that will reinforce the company's commitment to integrity.
Training and awareness activities keep compliance top of mind. Roundtables, signage and constant reminders, including specified times like Compliance Awareness Month, remind employees and executives alike that compliance is everyone's responsibility.
A bottom up philosophy as well as setting the tone at the top creates ownership among the employee base. Employees who feel that integrity is their responsibility are more likely to exercise best behaviors.
Measuring results matters. Testing the effectiveness of your compliance programs both internally and externally will help ensure you are on the right path.
Mr. Sugiyama has been an Executive Officer with Kao Corporation since 2012. He received his Master of Law in Corporate Law and Finance from Widener University School of Law in 1996. He is a member of the Central Council for Education's Special Committee on Law School and serves as a
Representative and Chairman of the Board for the Association of Corporate Legal Departments in Japan. He has been a multi-year delegate at Ethisphere's Global Ethics Summit.
Join leaders like Mr. Sugiyama at the 2018 Global Ethics Summit – the premier event connecting company leaders committed to progressing corporate integrity through values-led culture, innovative actions, and greater purpose. This year, the Summit celebrates its 10th Anniversary, taking place  March 14 and15 at the Grand Hyatt in New York City, connecting CEOs, board members, chief legal officers, chief ethics and compliance officers, and other business influencers.