On the topic of ESG, there is no shortage of ideas. A few months ago, I set out to see if there was consensus as to just what we mean when we say "ESG", especially as regards to the "S," and to any reporting methodologies. As an individual (in the same shoes as an end customer, consumer, or individual stakeholder) trying to develop an understanding of the practicable approaches to sustainability at a corporate or organizational level, I was met with a tidal wave of articles, blog posts, investment indices, honors lists, reporting frameworks, climate counsels, roadmaps, and standards that were anything but standard.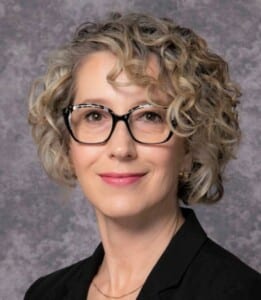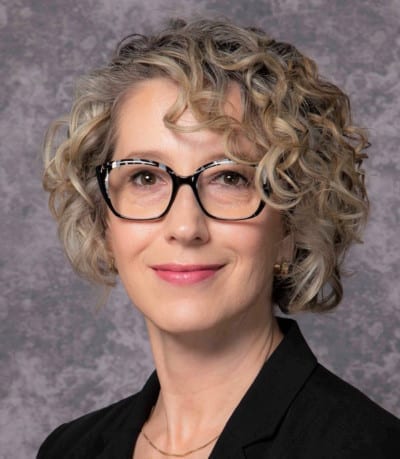 Go ahead and see for yourself.  For example, type "ABCs of ESG" into your search engine of choice.  Other than agreement that "ESG" stands for "Environmental, Social, and Governance," the content diverged quickly. Of course, there are common themes, ideas, and concepts, but with so many frameworks, matrices, and roadmaps competing to be the standard bearer, there was no quick and easy way to arrive at what one would consider a firm footing on the topic.
So, instead of approaching ESG from the front end, I turned to the more tangible back end– the corporate sustainability report. I selected reports to review at random, with the only organizing principle being a focus on large corporations and trying to sample a few reports in each of a handful of industries –manufacturing, finance, technology, consumer products, and business services. While random sampling comes with its own list of potential drawbacks, some trends and key questions emerged around the definition of materiality, the setting and framing of goals, and the data supporting the progress against those goals
These reports cover a lot of ground. There is no shortage of the report real estate devoted to organizations' goals related to environmental aspects. There is a lot of narrative about efforts managing waste, water, emissions, and energy– and a lot of data– much more on average than the "S" and "G" combined. In some ways, this is to be expected. The gallons of water used year-over-year in a manufacturing capacity or the amount of electricity consumed at a server farm can be easily measured. Setting the "environmental" category aside, we focused on the social and governance aspects, particularly those related to diversity and inclusion, supplier oversight, and governance transparency.
Even with this small sampling, it is clear that the better of the reports contain the following attributes:
Materiality definition: What items are considered material by the business and with what level of priority? What resource or standard was used to determine materiality (MSCI, UN SDGs, or SASB, etc.)? What about internal influences such as corporate culture, values, and the nature of the business? Not every suggested material item or international goal is appropriate for every corporation. Materiality report sections should demonstrate focus and intentionality. Make the connection clear between what the corporation does and who the corporation is and the priorities of materiality.
Stakeholder engagement: Who are considered stakeholders, and how do they align with the definitions of materiality? What type and what frequency are engagements with stakeholders? Are these engagement activities internally developed or developed with an outside organization or consultant (i.e. AccountAbility AA1000)? How are the insights and information gleaned from these engagements used to influence the corporation's actions and goals related to ESG?
Goals aligned with materiality: Narrative should clearly explain how goals were developed given the scope and priority of materiality. Goals should have targets that are measurable, not merely aspirational.
Goal progress illustrated with data: Show the progress against goals using distinct data points.  For each belief or value statement, there is an expectation of a goal, an explanation of efforts to pursue the goal, and a demonstration of progress. Select data points that are meaningful, not merely numerical.
The "S" beyond philanthropy: Every report includes information on charitable contributions, corporate foundations, employee volunteering and donations, and partnerships with or in support of third party non-profits, etc. This way of contributing to society is necessary, and these days expected, but perhaps not sufficient in this space. The better of the reports were able to show clear alignment of the social goals selected by the corporation and how those efforts were tied to the core purpose of the business.  What are the direct community interactions being taken by, and in the name of, the corporation?
Diversity and Inclusion: Go beyond reporting the gender make-up of the board of directors. What is the diversity (gender, ethnicity, age, disability, etc.) of the workforce? What about that of internal promotions, recruitment and retention? What efforts are made in terms of training and development? Pay equity? What about diversity and inclusion considerations for stakeholders beyond employees?
Supply chain responsibility: What is the flow-down of ESG-related expectations to suppliers? What is the oversight? Does evaluation take place only at the vetting or contracting stage? What type and how many supplier audits are performed, and what is the outcome?
Employee development, engagement, and wellbeing: Be specific about efforts to make the workplace more equitable and the employee lifestyle more sustainable. Share engagement survey key data points. Transparency on health, safety, and injury issues. Time, funding, and range of development opportunities. Share measurable strides in improving employee benefits
Governance: In addition to describing, or linking to, codes of conduct or ethics reporting hotlines, consider greater transparency in code of conduct or ethics violation case reporting – including rate of substantiation, type of violations reported, days to close reports, etc. And, regarding ESG, demonstrate clear lines of oversight and accountability.
Reporting frameworks: If using, or aligning to, a reporting framework (i.e. GRI), write the report first, then use a matrix to show alignment. Be wary of letting a reporting framework drive the voice, style, and organization of the report, as this can read as inauthentic and "check the box".
Supplemental materials: To the extent the core ESG report refers to or links out to supplemental materials– codes, policies, websites, data summaries, etc.– make it easy to follow the trail of the story and make sure the reader can get at least a summary understanding of a concept in the report itself without having to constantly jump to other resources.
External assurance or verification: This is a must for the credibility of the report.
To be sure, the above merely scratches the surface of the world of ESG reporting.  Done well, ESG reporting (assuming the veracity of the information) can be a competitive advantage. Done poorly, the door opens to damage to the brand and reputation, invites hostile shareholder proposals, or even activist lawsuits. Moving to a world more focused on corporations as being purpose driven is a world where we see the corporation as "person" in ways that are not just about protecting the rights of the corporate person, but expanding the responsibilities beyond regulatory impositions.  It is personal. It is the corporate person as mirror of the individual person. ESG reporting should be a reflection of the overall brand and business values of each organization. These reports should feel organic, honest, and reflect the color of the organizations. The topic of ESG will be a priority for Ethisphere and the Business Ethics Leadership Alliance in 2020 and we look forward to continuing the discussion.
---
About the Author:
Emily Rickaby is the Global Resources Manager for the Business Ethics Leadership Alliance (BELA) at Ethisphere. In her role, she works with Ethisphere's data and analytics team, members of the BELA community and other compliance and ethics professionals to curate and publish relevant content resources and enhance the BELA member hub experience in support of the BELA member community.
Emily has expertise in content development and instructional design in both the legal and corporate fields. Prior to joining Ethisphere, Emily worked for 8 years at Thomson Reuters in a Senior Content Development role for the West LegalEdcenter product. She also worked as a learning and development consultant for Wells Fargo and GE.