Fresnillo plc is the world's leading silver mining company and the largest producer of gold in Mexico, and in 2008 became the first Mexican company to be listed in the London Stock Exchange. We seek to create value across precious metal price cycles, focusing on high-potential projects that can be developed into low-cost, world-class mine assets. The effective execution of our business strategy relies on building trust with our key stakeholders.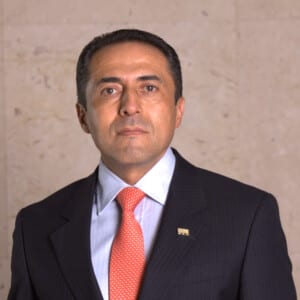 With strong support from our Board of Directors, we began a journey in 2013 to embed ethics and integrity in our organizational culture with a clear goal: to have a well-established ethics culture demonstrated by our behaviors and actions.
In November 2017, we took the opportunity to partner with the Ethisphere to bring together leading industry figures to the first Business Ethics Leadership Alliance (BELA) roundtable in Mexico City. The timing could not have been better, as the expectations of Mexican society regarding the ethical behavior of their government and companies have never been higher. In this breakthrough event, we presented our journey to embed ethics and integrity in our organizational culture. This year, on our 10th anniversary of listing on the London Stock Exchange, we would like to look back at the key decisions and initiatives that led us to where we are today.
Our Business Case for Ethical Culture
Ethical and behavioral risks, when not properly managed, can have critical or even catastrophic consequences. Outcomes of unethical behaviors such as bribing, environmental incidents, or conflicts with communities reduce or even withdraw the trust of our stakeholders. Following the introduction of the UK Bribery Act 2010, we enhanced our approach to compliance by launching our anti-bribery and corruption program. Meanwhile, we began a project to mature our management systems to enhance compliance in health, safety, environment, and community relations. Compliance plays an important role, but as the late Peter Drucker said, "Culture eats strategy for breakfast." Therefore, we strongly believe that a well-established ethical culture is essential to build trust with our shareholders, communities, employees, unions, local authorities, and regulators.
Business Ethics, Phase 1: Raising Awareness (2013-2015)
In 2013, we launched our ethics and integrity initiative with the support of PWC London. The objective of this first phase was to reduce behavioral risk, which is the gap between the intended behaviors (purpose, values, code of conduct, etc.), the expressed behaviors (training, advice, tone at the top, etc.), and the actual behaviors demonstrated by employees and leaders. The main goals were:
Setting the tone with our aspirational statement: The executive committee attended a workshop to review our core values—trust, responsibility, integrity and loyalty—and to define our aspirational statement: "As one of the leading precious metals companies, we aspire to have a well-established ethics culture demonstrated by our behaviors and actions." The CEO and each VP recorded a video in which they sent a clear message to employees about what the expected ethical behavior was.
Supporting ethical decision making: We developed a "moral compass" to support ethical decision making. The compass was validated by senior management and tested in employee pilot workshops using a case study. In addition, we trained our people to raise awareness. Masterclasses were crafted for managers to enhance their ethical leadership skills. To set the tone, senior executives were the first group trained. We used a "train the trainer" approach to deliver employee workshops.
Monitoring: We introduced KPIs to monitor behaviors:
| | |
| --- | --- |
| Goal | KPI |
| Tone from the top | Number of reports related to managers |
| Code of Conduct | Percentage of completion of signing Code of Conduct commitment letters |
| Training | Percentage completion of training |
| Discipline | Number of disciplinary actions |
| Whistleblowing | Number of reports |
The most evident outcome of our first phase was an increase in the number of reports. The program raised awareness of expected ethical behaviors, reducing the tolerance for unethical behaviors. The first phase met its goal of reducing the behavioral risk. But we knew there was a lot more we could do to embed ethics in our culture.
Business Ethics Phase 2: Step Up Culture (2016-2018)
We kept our focus on raising awareness and developing the ethical decision-making competencies of our people. What is more, in phase 2 of the project we wanted to go beyond individual decision making, engaging our people to become stewards of our ethical culture. With this objective in mind we identified two key partners, the University of Arizona and Ethisphere.
We began our second phase with the strategic priority to improve our understanding of our ethical culture and have an overall assessment of our ethics and compliance program. We selected Ethisphere's Ethics Quotient (EQ) and Ethical Culture and Perceptions Survey in order to have comparability with other companies and to benefit from their expert feedback. The key findings were very insightful. We reaffirmed many positive outcomes of our previous efforts and identified some areas of opportunity. With this valuable feedback, the University of Arizona helped us to create the "Step Up Culture" framework, consisting of winning behaviors that we expect to be the cornerstone of our culture. The Step Up Culture framework guides our ethics culture training and monitoring.
The framework encourages our people to focus on four key elements and the winning behaviors that demonstrate those elements:
To build trust: We encourage people to create a culture of candor, be accountable, find solutions to their ethical dilemmas, and have the courage to implement them.
To lead transformatively: We expect our people to be role models, to be empathic, to stimulate creativity, and to be an inspiration for their team.
To act ethically: Every employee should support others speaking up, raise ethical concerns, and make correct decisions.
To leverage diversity: We encourage our people to embrace diversity, to learn how to deal with and minimize unconscious biases, and to challenge the existing organizational culture.
Implementation
Our ethical culture strategy is being deployed toward three main goals:
Evaluation: We benchmark our ethics and compliance practices with Ethisphere's Ethics Quotient, monitor our culture through Ethisphere's Ethical Culture and Perceptions Survey, and monitor our winning behaviors with the ad hoc survey designed by the Center for Leadership Ethics of the University of Arizona.
Training: We trained our executives and managers in masterclasses delivered by the professors of the University of Arizona, trained a group of internal trainers to deliver ethics workshops for the rest of our employees, and are deploying an e-learning course to reinforce areas of opportunity detected in the culture survey. All our trainings follow the Step Up Culture framework.
Support: We use the "moral compass" tool and the Step Up Culture framework to enhance ethical decision making, are converting our trainers into ethics ambassadors, learn and share best practices by participating in Ethisphere's Business Ethics Leadership Alliance (BELA) and the Center for Leadership Ethics of the University of Arizona, and raise awareness of key elements of our Code of Conduct through e-learning.
We strongly believe our efforts to embed ethics in our organizational culture will be key to being recognized as a cost-efficient, sustainable and trusted company.
---
About the Author:
Octavio Alvídrez is the Chief Executive Officer of Fresnillo plc and has extensive experience within the mining industry, having previously held the position of General Manager of the Madero mine, one of Mexico's largest mines, operated by Peñoles. Mr Alvídrez joined the Peñoles Group in August 1988. Since then he has held a number of senior operational and financial positions across Peñoles and Fresnillo, including Treasurer, Head of Investor Relations in London, and Head of Procurement of concentrates for the smelters.