One of the advantages of the fact that the World's Most Ethical Companies® list has existed now for fourteen years is that we can track trends and changes over time. Slowly in our questionnaire results, we can see which experiments became leading practices, and subsequently became widespread or even necessary for any self-respecting company committed to operating in an ethical manner.
Unsurprisingly, the topline remains the same: the companies on the World's Most Ethical Companies list this year outperformed the U.S. Large Cap Index by 13.5% over a five-year period. Good ethics are good business. This year, the honorees have pointed the way on an interesting array of corporate best practices and behaviors. We will focus on what the data is telling us about a few key trends, some of which are still nascent and others which have now become absolutely indispensable for ethical companies.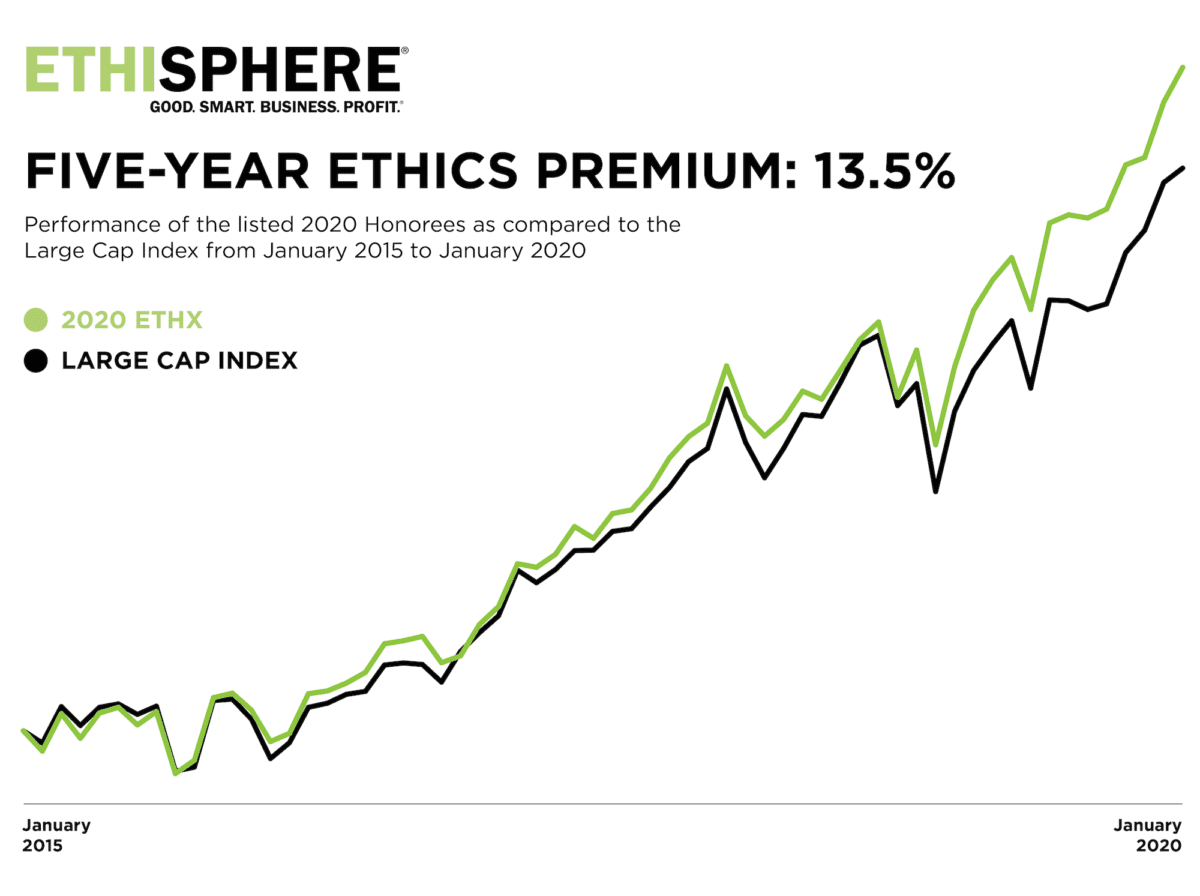 Measuring and managing your ethical culture is now table stakes
Every company recognized as part of the 2020 World's Most Ethical Companies community formally measures perceptions of the company's ethical culture among its own employees. This trend is being driven, at least in part, by growing interest from the investor community. State Street Global Advisors, one of the largest investment managers in the world, defined culture as an area of focus in its 2019 letter. As SSGA put it, "intangibles such as corporate culture are driving a greater share of corporate value precisely because the challenges of change and innovation are growing more acute."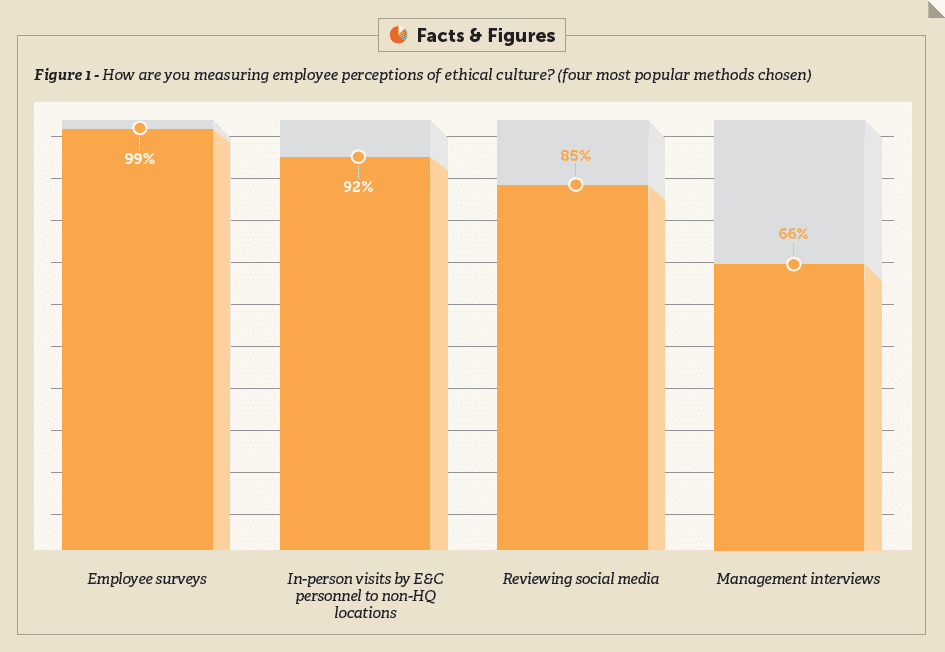 Companies have a variety of modalities for measuring culture. Nearly all (99 percent) use employee surveys for this purpose. Other nearly-universal tactics include visits by ethics and compliance teams outside of headquarters, and reviewing social media mentions of the company. Interviews with managers about culture are now a leading practice as well. (fig. 1)
Measuring ethical culture requires a multi-modal approach: the median number of methods to measure ethical culture chosen by 2020 honorees is six.
The use of surveys is ubiquitous—yet how honorees choose to survey differs. Increasingly, companies are conducting standalone culture surveys in addition to employee engagement surveys. Two out of every three companies recognized deploy surveys purpose-built to measure the ethical culture.
Increasingly, compliance professionals are turning to in-person interactions outside of headquarters to establish relationships and gauge the organization's overall ethical culture. An element Ethisphere commonly observes in administering ethical culture surveys for global organizations is how many unique, micro-cultures form within far flung manufacturing plants, remote sales offices, and other locales away from HQ. (fig. 2)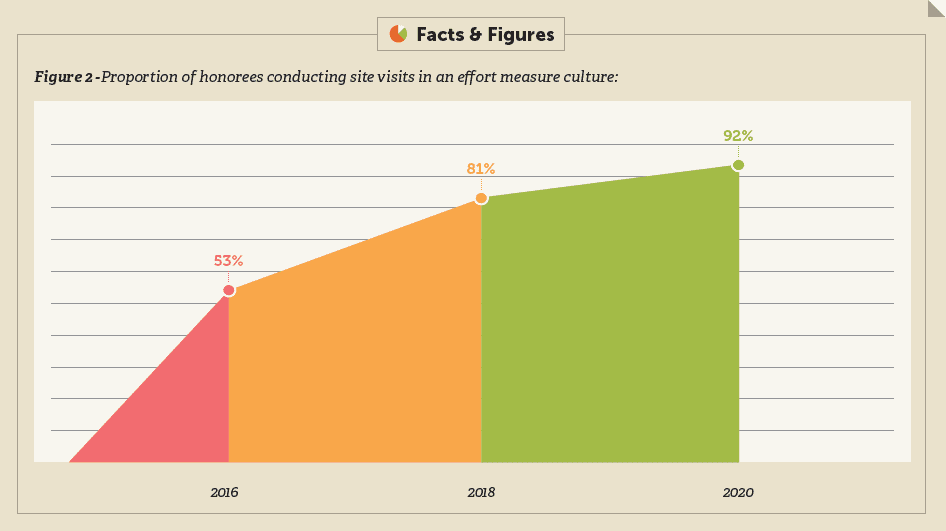 Mental Health Wellness Programs Broadly Adopted
Nearly 9 out of 10 honorees recognized in 2020 have an established employee mental health wellness program. This was a new point of focus for us in the 2020 application year, in part because of the efforts of several companies with which Ethisphere works closely. Specifics vary based on companies' profile and the maturity of their mental health wellness efforts. Programs range from onsite mental health professionals available to employees, company time set aside for mental health activities, and programs and resources given to employees and their extended families. However, these programs examined together demonstrate that the World's Most Ethical Companies continue to invest in their most important assets: their employees.
[Read about Booz Allen Hamilton's work bringing mental wellness conversations into the workplace.]
Honorees put real resources into building capabilities in their value chain
Increasingly, leading companies among our honorees are also working with their third parties to make sure they're capable of fulfilling their commitments on ethics, anti-bribery, supply chain control, human rights, and other issues.
Nearly all honorees provide third parties access to their hotlines and reporting mechanisms (91%), and over half provide ethics-related training assistance and resources (61%).
Most (57%) go beyond simply having a third-party code of conduct and also provide training, communications, and other resources to help third parties comply with their third party code.
Increasingly, honoree companies are putting into place policies that require third parties to maintain sustainability and/or social responsibility programs as a condition of doing business.
Most honorees (61%) provide assistance (e.g., by sharing company practices, paying for external assistance, etc.) to third parties to support them in developing or maintaining a formal sustainability or social responsibility program
Ethisphere sees leading companies provide support and resources to their third parties and partners, not just laying out requirements and rules. This sort of support not only helps companies to guard their own reputations in their far-flung operations—it also helps to elevate the practices and standards of entire ecosystems of companies where they do business. This investment, combined with new anti-bribery and corruption laws in regions such as Latin America and the Asia-Pacific markets, should over the medium- and long-term significantly reduce a variety of risks for companies.
Diversity at the highest level improving
Even at the World's Most Ethical Companies, diversity at the board and leadership level is an ongoing challenge, since it has few quick fixes. However, our honorees still trend well ahead of the market as a whole.
Women hold only 20.4% of board seats in Russell 3000 companies as of June 30, 2019 (according to 2020 Women on Boards). Additionally, among the companies with the largest IPOs, 11% of board seats are held by women, up from 10% in 2014-2018.
And yet 30% of directors sitting on the boards of 2020 honoree companies are women. Ethisphere is incredibly proud of this fact, but we also believe we still have plenty of room to improve.
As more research underscores the importance of leadership and board diversity for decision-making, as well as growing pressure from the public in favor of diversity, we predict continued improvement in the future. Institutional pressure is also growing: for example, Goldman Sachs announced at Davos that it will require companies it takes public to have at least one non-white, male board member. We remain optimistic.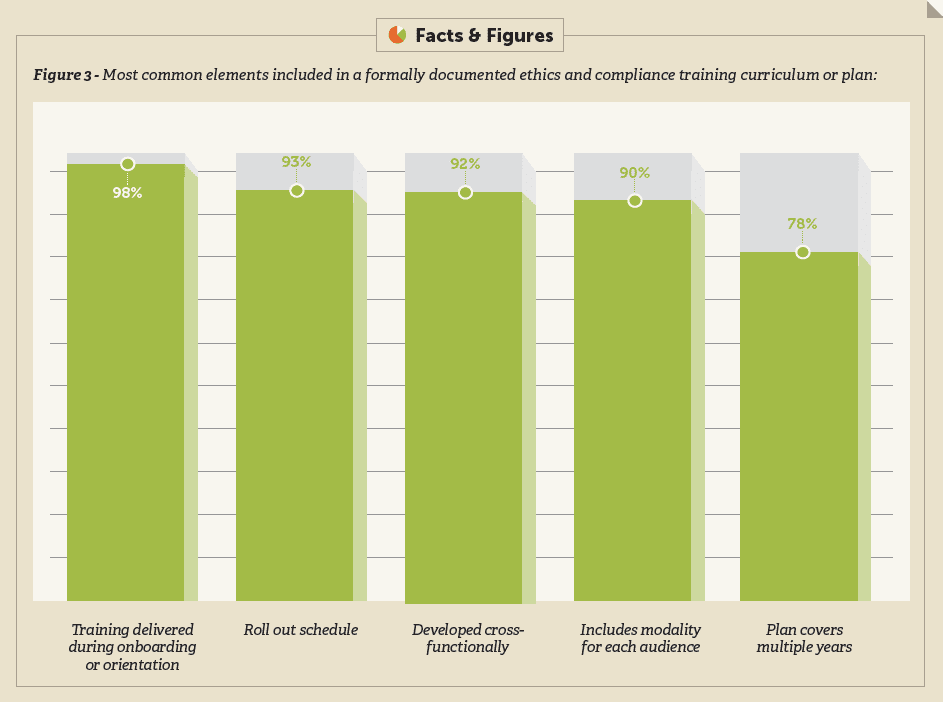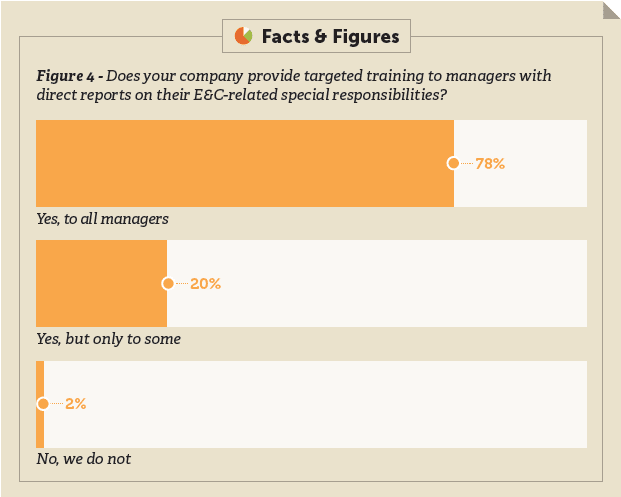 ---
About the Author:
Douglas Allen is Managing Director of the Ethisphere, where he leads benchmarking, certification, and partnership efforts. Previously, Douglas spent six years with providing compliance- and ethics-related advisory services, including developing compliance and ethics risk assessments, codes of conduct, corporate policies and procedures, and communication and training curriculum plans.