We've worked to address inequality in the workplace, but not enough is changing. We still see harassment, misconduct, unequal pay, a dearth of female role models in C-suite and board positions, and an unclear path to success. Despite more research and public discussion, the chasm remains. We need to Move The Needle (MTN).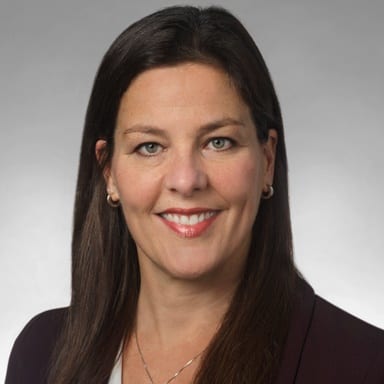 Move The Needle is intended to provide tactical and practical steps to empower women to secure senior executive roles and succeed in them, with the goal to increase representation of C-suite women from less than 25 percent to 33 percent by 2023. MTN is a cross-corporate initiative designed to engage the business leadership community directly in the advancement of women to senior executive roles. Changing corporate culture requires deliberate action. Undertaking these five things will start to Move the Needle:

End harassment in the workforce.
Pay women equally for comparable work and recognize women for the work they do.
Allow women opportunities to win stretch roles. If they need help, help them.
Identify paths to executive leadership and remove barriers along the way.
Pair high-value women with executive sponsors.
These are five concrete steps everyone can take to impact women's advancement in business. Without materially changing how we think and act, the gender gap will remain forever a topic for diversity and inclusion committees, the HR community and ultimately, the lawyers. We have advanced the discussion through increased visibility of the topic, aggressive training platforms, and direct media coverage. We need to do more.
So Where Are We?
The number of women who attend and graduate from elite colleges matches or surpasses men. Women enter the professional workforce in comparable numbers and are promoted to more senior roles—until they are not. They remain absent from the most senior executive positions in companies, with less than five percent of Fortune 500 CEOs in 2018 being women, a number that has actually fallen since 2017.
We hear many reasons for this lack of female representation. However, none fully explain the remarkable lack of progress by women to the most senior ranks. A popular explanation is that women leave the workforce to have babies and are still primarily expected to manage childcare. The demands and desires of having and raising a family are complicated and real. Many families choose to have the woman leave the corporate world and work in the home. Barriers to re-entry can result in significant career setbacks or the desire to not return at all. Even if they remain in the corporate workplace, the responsibilities of caring for family members and running a home still fall more heavily on women.
Of course, not every woman falls into this oversimplification or has children at all. The choices and obligations of being a mother do not resolve the important question: Where are the women in power? Why is there such disparity in representation of women in the C-suite and board room? The undeniable biological difference that only women can potentially become pregnant is a feeble excuse for systemic exclusion of women from executive roles.
That leaves two compelling reasons why women may not be achieving the highest offices. One, women leave because corporations have failed to articulate a compelling value proposition for them to stay, or as a corollary, women do not remain or return because they have failed to articulate a compelling reason for corporations to engage them. Two, conscious or unconscious bias removes women from selection for the highest roles. MTN aims to address both.
Five Key Steps
To begin, there can be no sexual harassment in the workplace. Ever. Anywhere. Women need to work in a safe environment. Harassment is a barrier to full engagement by women. Laws require training, and ethical companies mandate awareness. A company needs to have the fortitude to address harassment by anyone, from entry-level workers to their top revenue producers. Discipline does not necessarily mean termination of employment. Given their influence, turning around senior business leaders' harmful attitudes or behaviors can create strong allies in support of their women colleagues. You can advance the cultural commitment to creating a safe environment and create role models for the mid-level leaders who are watching what their senior colleagues do. But there needs to be action; harassment cannot go unchecked.
Second, we need to recognize the work that women do. This means paying women equally for comparable work. It also means recognizing the work that women are doing, including "behind the scenes" work that they often pick up by default. It also means recognizing when women unofficially take on additional responsibilities that actually should be recognized as a new, elevated role. We need to ensure that titles and compensation reflect contributions. Don't wait to recognize a woman for performing services she has been doing for months or years. That's disengaging. It also creates the opportunity for someone else to claim the position for which women might not yet have raised their hands or went unnoticed when they did.
Third, encourage women to compete for and win stretch roles. Studies have shown that on average, women consider all the reasons why they are not yet qualified for a role, while a man will focus on how he will succeed despite not meeting all the role requirements. Interviewers also might confirm their own unconscious biases by focusing on what is missing in a woman's resume and highlighting a man's experience, rather than focusing on who will be most successful in the role. These twin psychological traps ensure women don't always put themselves forward the way men might. Push them to do so anyway.
Not only do women need to step forward themselves, but we need to propose women candidates for roles so they garner needed and relevant experience for even bigger roles. Companies should specifically identify promising female talent. Provide women support if they need it to learn new things to be successful in their current or potential future role. Invest in the developing executive, just as she has invested her time, energy, and resources in your company. The more women raise their hands or are identified to compete for roles, the more they will win out.
Fourth, show women the path to senior executive roles. Discuss the options and the skills required for success and how to work towards developing those skills and relationships. This plan may differ for women with family commitments, whose path may look different. Understanding and recognizing those differences will help to set expectations and goals.
Finally, one of the most important things we can do to increase female representation in executive roles is to pair high-value women with executive sponsors of any gender. Achieving the highest offices requires not only education, skills, and experience, but arguably most importantly, relationships. An engaged sponsor can help identify skill or experience gaps and introduce new relationships to advance a woman's progression to senior executive roles.
Despite great strides to increase diversity, corporations still lag behind when promoting inclusion. Women's and men's needs are not the same, and the dynamics impacting their careers differ. Improving the workplace environment so every worker can thrive will attract and retain the most talented workers of all genders. Commit to implementing these five action items and work with us to pave the road to greater success for women in executive leadership roles.
---
About the Author:
Kathryn "Ryndy" Ditmars is the General Counsel for JLL's Americas business and for one of JLL's global businesses, Corporate Solutions. She also helps guide global ethics policies. She co-founded MTN with her daughter, Ana Pranger, who is currently a freshman at Princeton University. Ryndy started with JLL in 2000, after working as a litigator with McDermott, Will & Emery and Jackson Lewis Schnitzler & Krupman. She graduated from Princeton University (BA) and the University of Michigan (JD).