In order to adapt to today's emerging and fast-paced environment, organizations need to think innovatively when it comes to compliance in a way that ethics and compliance become a part of the mainstream activity. To align with this need, compliance programs need to be vibrant, innovative, flexible and focused on behavior while being aligned to corporate policies and procedures.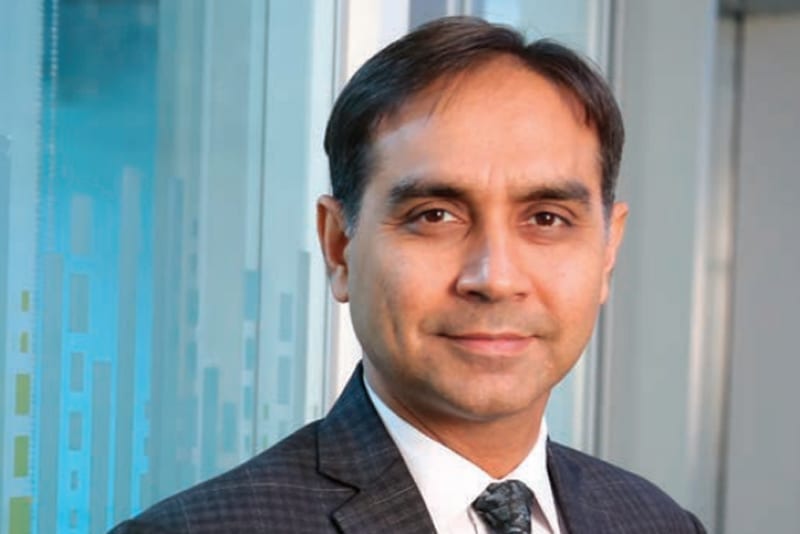 Today, we have best governance models, framework and code of conduct to run a corporation. However, its effectiveness will depend on the way it is practiced at all levels particularly at the grass-root level. We need to imbed a culture of compliance in the entire organization where code is followed in true spirit. This will only be possible by instituting innovative and proactive approach in our programs.
Apart from the strategic need as stated above, we should consider these four operational elements to institute innovative thinking in compliance.
Firstly, Compliance is generally considered a tedious subject, and is mostly considered a tick-in-the-box. One should create and use some interesting methods and tools to make it lively and exciting without undermining the seriousness of the subject.
Secondly, communicating compliance to professionals in the organization is different from enforcing discipline in army or a school. In a corporate setup, one needs to focus on 'enabling' compliance rather than 'enforcing' it.
Thirdly, compliance is not a work, but a habit of doing a work in a disciplined manner. This behavioral aspect cannot be instituted by routine compliance training. We need innovative methods to lead to change in behavioral pattern and habits.
Lastly, compliance is everyone's responsibility. But putting more focus on their compliance responsibility needs consistent approach and attractive methods of communication and training.
Thus, the goal on bringing innovation in compliance is to make it simple, interesting, practical and focused on behaviors and values.
Below are the key progressive approaches to make compliance a lively and exciting subject:
NEWER WAYS OF COMPLINACE EDUCATION
All compliance communications must be 'enabling' rather than 'enforcing' professionals to comply. This brings more ownership and involvement of colleagues in compliance programs and initiatives.
Most face-to-face compliance trainings should be based on case studies, practical and live examples, role plays and gaming methods. This should be in addition to regular online training modules.
Communication from compliance functions should carry friendly connotations such as trusted compliance advisor, compliance helpdesk, compliance support, etc. This demonstrate compliance as a business partner or advisor and helps take fear out of compliance.
Special Compliance Camps/Kiosks such as 'Compliance Clinics' can be run during team meetings to serve compliance queries and resolving practical issues.
Use new modes of communication that are user-friendly such as short mobile messages, videos, animated cartoon scripts, newsletters, clippings etc.
'Compliance Roadshows' can be conducted at all regional offices/field offices in the country led by compliance teams and business leaders to have open dialogue with on-ground colleagues to instill and enhance the compliance culture at grassroot level. This creates greater involvement of colleagues at the ground levels to participate in compliance programs and initiatives.
FOCUS ON BEHAVIOURL ASPECTS
It is important to give equal focus on behavioral aspects as we do for compliance training on SOPs and guidance.
Specialized sessions and training modules on compliance behavior such as ownership, accountability and integrity enable instituting right compliance mind-set in the organization. This is important to enhance the culture of compliance so that process and policies are followed in true spirit. This can be implemented in partnership with the L&D department of the company.
Similarly, specifically-created 'Why Compliance' sessions allow colleagues to know the basic principles and rationale behind the policies and procedures. This not only improves understanding of compliance requirements but also enhances the faith and commitment to the values and standards. This helps to implement compliance not as a burden but as a matter of pride.
COLLABORATIVE APPROACH TO CREATE OWNERSHIP
It is very important to create a framework that enables compliance and makes it a part of the day-to-day responsibilities that is owned and practiced by everyone in the organization.
One of the new methods in this direction is to create 'Compliance Champions' within each department in the entire organization. Motivate them to become compliance role models and leaders to help enhance compliance culture and ownership at the grassroot level. These 'Champions' can be used as extended arms of the compliance function building a bridge of trust and integrity in the organization. They also act as monitors and provide useful practical insights about ground realities in the field which can be used to finetune compliance policies to make it more practical and effective.
INBUILT COMPLIANCE IN BUSINESS PROCESSES – "Build controls and control these controls"
Compliance departments in most of organizations are lean. We need to continuously innovate to adopt a system-based approach to embed compliance controls into the business processes and have an oversight on these controls.
In today's business model, where resources are scarce, these approaches are useful tool for effective compliance management.
IMBEDING COMPLIANCE IN THE ENTIRE LIFECYCLE OF PEOPLE PROCESS
It is important to bring in compliance consideration in the complete lifecycle of human resource in the organization i.e. recruitment, selection, promotion, rewards, awards, evolution and exit. Compliance consideration must be weaved in all stages and areas in such a way that ethics and integrity become one of fundamental element and fabric of the organization. This will then automatically flow into each decision making and business practices.
SIMPLIFICATION OF COMPLIANCE PROCESSES "If it is simple- it is effective"
It is important to make the rules simple and easily accessible to everyone in the organization. SOPs and Codes are drafted keeping in mind its users. An innovative way is to create a Compliance manual.  This acts as one-point document that provides all information applicable to a market/company at one place. Employees need not to search for corporate policies, SOP, Guidelines, circular, instructions at different places or websites. Such Manuals also consist of Guidance tools, FAQ, Policy at a glance & Check List for key areas.
Even making a 'mobile app' for the manual could be very useful for employees to get all compliance related information at a fingertip.
REWARD/RECOGNITION & COMPETITIVE MODEL
Compliance programs and models not only aim to make compliance friendly but also recognizing and rewarding positive and committed behaviors. In annual award events, there should be a special category on ethics, values and integrity. This creates a positive environment to motivate colleagues to commit towards values of the organization.
Further, a competitive model always brings excitement and fun. A compliance competition can be created amongst different zones or regions in the country led by compliance champions who can compete on adherence to compliance on various parameters.
USE OF ANALYTICS & DASHBOARDS
Apart from regular auditing and compliance reviews, 'Analytics' is one of the newer approaches to monitor compliance adherence in key risk areas. This provide useful insights on compliance health on critical parameters. There are various Analytical Models supported by Artificial Intelligence (AI) that can be implemented in partnership with third parties' experts based on needs and risk profiles.
'Risk-based dashboards' are another tool to keep a watch on compliance outliers and take early remedial actions. These dashboards are created for critical compliance risk areas in partnership with other control functions such as legal, finance, operations and HR.
Thus, using forward-thinking and newer approaches not only makes compliance simple, lively and exciting, but also helps position it as strategic business partners keeping pace with complex business environment.
---
About the Author
Sandeep Seth leads the Compliance function at Pfizer in India. He is part of the company's Executive Leadership Team and provides strategic compliance direction to Pfizer India operations. He is responsible for overall compliance strategy, framework and implementation of Compliance programs & initiatives.