Many of Ethisphere's readers have probably seen a post floating around LinkedIn announcing the Diversity and Inclusion Statement of Support, signed primarily by the general counsel of large European multinational firms. One of the animating forces behind this Statement is Ritva Sotamaa, the Chief Legal Officer of Unilever. Ethisphere's Tyler Lawrence chatted with her to find out a bit more about how the group came together, their goals, and what she envisions going forward.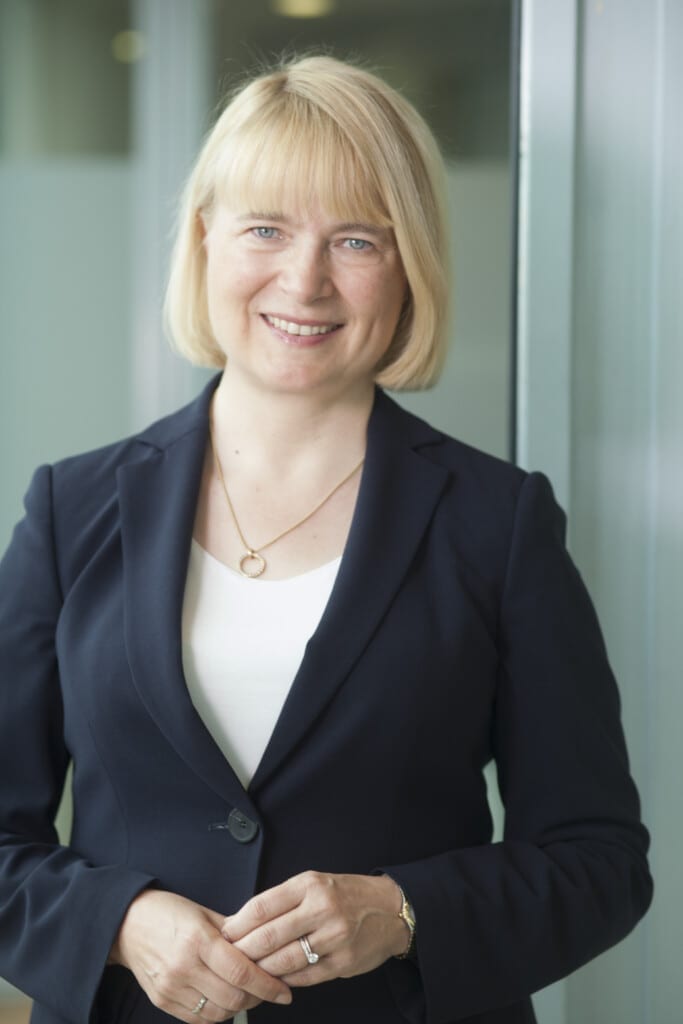 Tyler Lawrence: Can you tell me a little bit about the Diversity and Inclusion Statement of Support that you coordinated? How did it come about?
Ritva Sotamaa: There were a number of European general counsel that were together at a meeting where D&I [diversity and inclusion] was on the agenda. We realized that we all are involved and are all champions of diversity and inclusion, but at the same time, to really create impact, it would be best if we could all work together in a collaborative fashion There were five of us who formed a core team and started to think, "What could this actually look like?" We came up with a statement of support, went back to the broader group, and created good traction.
Originally, there were 65 companies that signed up—we're at about 80 companies now—and these are large European companies, so we have quite a bit of buying power. What was really important for us also was that we'd create a sort of a collaborative approach towards external counsel. All of us had internal processes whereby we try to ensure diverse hiring. However, working collaboratively with external counsel could actually create broader impact in the industry.
TL: What were you hoping that the statement, and the group that came out of it, would accomplish?
RS: Driving diversity and inclusion broadly in the legal industry was on our minds. We want to make an impact on the external counsel, law firm environment. As clients, we have a big role to play, and we can be part of the solution in driving diversity and inclusion in the external law firm environment. But we can also be part of the problem, and it also gives us an opportunity to come together and look at our in-house best practices and how we can learn from each other.
TL: One of the major problems you're solving is that you are trying to help organize in-house counsel in terms of how they can relate to, and put some pressure on, outside counsel and individual law firms.
RS: Yes, and there are a couple of ways we have done that. First of all, we have provided templates for the in-house teams to engage with external counsel to make sure it's understood these companies have signed on and are promoting diversity and inclusion, and that this is something that they consider important from the law firms as well.
Words are powerful, but if you want to create more sustainable, longer-term impact, then you actually need to do more than write and communicate a statement. We've actually put a number of work streams in place, we have sub-groups working on how we can engage with law firms, working on defining KPIs in particular. We also have a work stream looking at internal diversity and inclusion, defining the best practices, and how we can drive that more effectively in-house.
TL: It's interesting to me that you mention KPIs. The statement's actual points are quite broad: it lays out general commitments to values of diversity and inclusion, but it doesn't get specific on the tactics that companies have to take. Was the idea to have a broad statement that everyone could sign on to?
RS: The statement is quite broad, but it lays down a clear intent. It also maintains a positive spirit and a collaborative tone, because we believe that a partnership approach will let us make faster progress. But we were also very clear that this needed to be more than words. We initially gave talking points that our signatories could use to approach law firms and discuss the Statement of Support.
As I mentioned, we have subsequently created several workstreams around engagement, best practices, and KPIs. We wish to create collaboration and dialogue. Therefore, we did not publish initially a set of KPIs, for example—we do want to work in the legal industry to drive advancement together. Across the board, our law firms have been very positive about the Statement of Support and are welcoming our work with the in-house community. They have been active in engaging and discussing their own efforts and are keen to learn what proposals we have.
I understand there is a lot of interest in a subject like KPIs. However, whether KPIs or best practice sharing, it would simply be too early to give out any detail. We have regular update meetings to review our progress—in fact, we are meeting again tomorrow!
TL: What kind of in-house collaboration do you hope this statement fosters? What kind of conversations are already happening?
RS: I hope that we are creating something that has permanent value—a foundation for the legal industry to promote diversity and inclusion collectively. The comments coming from my team members who are involved in the work streams at the moment are really positive. It is great to work with colleagues from other companies who are passionate about making a difference. And as I mentioned earlier, there are a number of work streams in place at the moment, so quite an active dialogue going on—it is a great start. But this is not a sprint, more like a marathon! It is important put the effort in to create long-term value, even if it takes some time.
TL: What internal actions and initiatives have you led at Unilever since signing the statement?
RS: Unilever has a pretty diverse legal function—over half of our managers are female and we are culturally very diverse, being present in about 55 countries. My leadership team has 10 nationalities represented, for example. However, it is important that we continue to promote diversity in all its dimensions. And in addition to diversity, inclusion is key because of our footprint of small standalone teams all around the world. To give you flavor of some recent initiatives, we have recently launched a flexible working platform, where anyone in the world can sign up and spend up to 20 percent of their time on global projects that are posted on the platform. It is important to give everyone the opportunity to develop and make an impact more widely, no matter where they come from. This is proving a big success. We are also in the process of launching an inclusion-related survey at the moment to ensure we hear the voices of our people around the world as we continue to develop the strategy for our function.
TL: Looking at the next year or two, what further steps are you hoping to take at Unilever to deepen your commitment to diversity and inclusion?
RS: I think it is important to focus on the broader ecosystem around us and how our decisions impact others beyond just Unilever. Whether they are on our payroll or working for us in the broader legal industry, people must be able to come to work as their authentic selves to create value. We are privileged at Unilever to work in a company that has a strong focus on D&I and there is a lot we can share with others. But we are also keen to learn and improve. One area where we will look for more opportunities in the next couple of years is, for example, engaging more people with disabilities.
---
About the Author:
Ritva Sotamaa joined Unilever in 2013 as Chief Legal Officer. As a member of Unilever's Leadership Executive, she is responsible for Unilever's Legal, Intellectual Property, and Business Integrity functions. In 2018 she was appointed as Group Secretary, in addition to her Chief Legal Officer role. She has spent most of her career in the healthcare industry. She joined Unilever in 2013 from Siemens AG, where she was General Counsel for the global healthcare business, based in Germany.