In the coming month, Ethisphere Vice Chair Pamela Passman will be leaving Ethisphere to pursue a new path. In this Q&A, Ethisphere EVP Erica Salmon Byrne interviews Passman about her work to date and future horizons.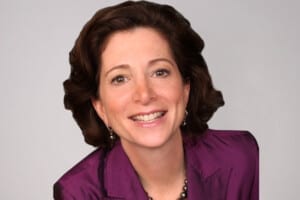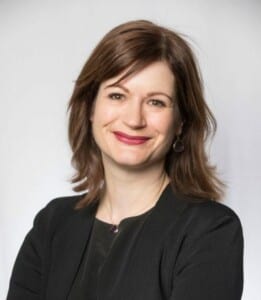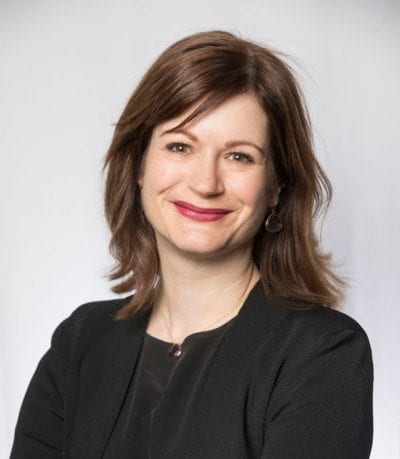 Erica: "Pamela, it's been a great pleasure to collaborate with you both at Ethisphere, and also in your roles at the Center for Responsible Enterprise And Trade (CREATe.org) and CREATe Compliance. Several years ago, Ethisphere acquired CREATe Compliance. Can you share with us some background to how this all unfolded?"
Pamela: "At the end of 2011, I left Microsoft to launch the Center for Responsible Enterprise And Trade (CREATe.org), a non-governmental organization focused on educating organizations about leading approaches to managing risk, improving governance and compliance, and advancing the rule of law.
During my time at Microsoft, I saw how the company invested in putting business processes in place to reduce risks. I saw an opportunity for companies to work collaboratively to share and advance their approaches to managing risks internally and with their high risk third parties.
CREATe.org worked with its advisory council members and other companies and experts to determine the management systems to address several pressing risks including anti-corruption, cybersecurity, intellectual property and trade secret protection. We conducted research and presented our findings in whitepapers, articles, presentations and other platforms. For example, CREATe developed a framework on how organizations could approach protecting their trade secrets internally and with high risk third parties. Companies of all sizes have used this maturity-based framework and this approach was foundational to how CREATe approached addressing other risks.
We also heard from stakeholders that they needed practical, scalable ways to assess these risks and embed the management systems to mitigate these risks in their organizations and to work with their high-risk parties to do the same. Based on this feedback, CREATe developed technology-enabled services that include an assessment in which companies could measure the maturity of systems in place; and with our guidance, chart a path of improvement. Companies purchased these services, and CREATe Compliance was born.
From the early days of CREATe, the organization benefited from Ethisphere inviting us to participate in global and regional summits and to publish on its communications platforms. Both organizations have been focused on defining leading practices and enabling companies to measure and benchmark against those high marks. Several years ago, it made sense to bring together CREATe Compliance and Ethisphere so that a broader group of companies could benefit from a more comprehensive way to address top ethics, compliance and governance challenges."
Erica: "CREATe's approach was to develop frameworks that organizations could repeatedly use internally and with their third parties to "measure and improve" their risk management capabilities in specific risk areas. What do you think has been the impact of this work?"
Pamela: "When we first started our work, the leading companies that CREATe engaged with readily acknowledged that they needed to move beyond due diligence exercises with their high-risk third parties, and help build their capacity on an ongoing basis through monitoring and engagement. These companies pushed us to develop scalable, credible and cost-effective tools and resources that could be used to engage with their far-flung value chains.
CREATe's advisory council members continued to challenge us to build solutions that would not just score maturity and identify gaps, but through technology-enabled tools empower organizations to improve and embed in their businesses controls and capacities to identify and mitigate risks.
These solutions have been used by global companies to work with third parties, and private equity firms to help their portfolio companies in a wide variety of sectors and geographies, from Bangalore to Shanghai and Houston, grow capabilities expected of companies operating globally.
Erica: "Prior to Ethisphere and CREATe, you spent 15 years at Microsoft, as Corporate Vice President and Deputy General Counsel, Global Corporate and Regulatory Affairs. You also led Microsoft's Legal and Corporate Affairs organization in Asia, based in Tokyo. What are some key learnings based on your time at Microsoft and your more recent work?
Pamela: "At Ethisphere, we often talk about the 'ethics premium' and long-term financial benefits of doing business with integrity and purpose, and in a sustainable way. There is momentum for companies to take a leadership role on issues that have impact for the business community and broader society.  It is also critical that companies develop an approach to environmental, societal and governance (ESG) that recognizes their unique business models, contributions and impacts, and measure and communicate those contributions and impacts. An organization's commitment to integrity, ethics and compliance are key components of its approach to governance.
One area I see ongoing potential is in the continued development of standards or agreed-upon leading practices for evolving issues. For example, the work being done by companies, organizations and governments in defining the role of ethics in artificial intelligence (AI).
Erica: "So what's next for you?"
Pamela: "While I seek opportunities for my next professional adventure, I will be a Senior Associate (Non-Resident) at the Center for Strategic and International Studies (CSIS), affiliated with the Simon Chair in Political Economy, which leads the Center's work on global economic growth, governance, and foreign policy, with a focus on Asia. This will enable me to work on issues of long-standing interest, such as trade, security, technology and innovation, and competitiveness. I will also find opportunities to speak about risk management and governance.
Erica: "Pamela, first I'd like to say thank you for your dedication and commitment to forging ways for companies to come together to address key issues in a way that improves the business environment for all. It has been a real pleasure to collaborate with you, and your insights have certainly made the work we do here at Ethisphere better. I look forward to following your future successes, and to a continued partnership as your work takes you into the next chapter."